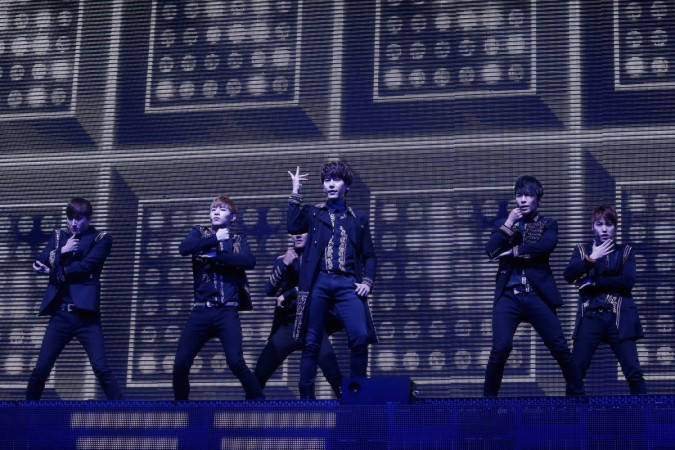 Shippers of Kim Kibum couldn't be happier. The Super Junior member is supposedly in a relationship with Ryu Hyo-young. While this latest news is certainly surprising for many, there seems to be more to the story and one that raises questions if the two are even dating.
On Monday, July 11, several reports claimed that "The Deep Rooted Tree" star has been dating the former Five Dolls member ever since they appeared on popular Chinese web drama "On-Air Scandal." Although Kibum, 28, largely maintains a private life and it is indeed rare to catch a glimpse of him, several sources told Korean outlet Ilgan Sports that they saw Kibum with Hyo-young as recently as June 2016.
According to the source, the "Attack on the Pin-Up Boys" star was seen with the singer at Jeju International airport where many found them to be quite cute and in love. Eye witnesses said that Hyo-young, 23, even leaned in and the former SM Entertainment artist even extended his hand for support.
Furthermore, sources also revealed that they boarded the flight in which their manager was present, but they went together in a car after landing at Gimpo airport.
"Anyone could tell they were dating. They were so sweet," Allkpop quoted the source as saying.
While several outlets were quick to claim that the singer is dating the former Five Dolls member, a representative from the stars' agency said that Hyo-young is not Kibum's girlfriend.
The agency's spokesperson commented that the two don't share a special relationship and that the photos taken in the airport are that of two friends.
"The photo of the two at the airport is a photo that was taken as they were on the way to Jeju Island for work," Soompi quoted the official as saying.