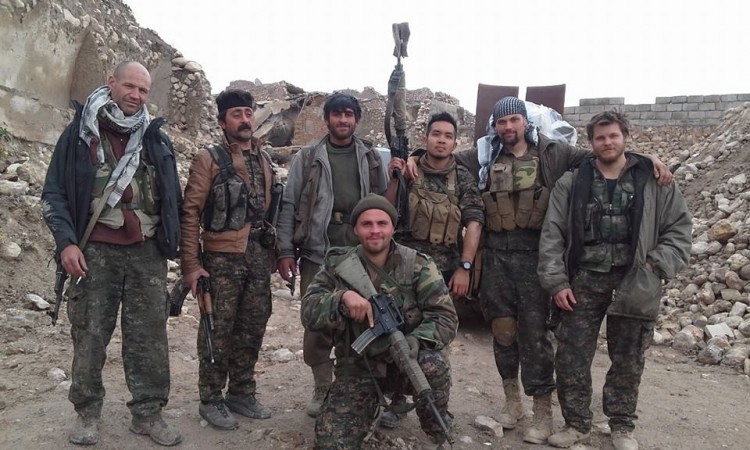 Konstandinos Erik Scurfield, a former Royal Marine from Barnsley in South Yorkshire, was reportedly killed on Monday while fighting the Islamic State (Isis) militants in Syria, where more than 200 Assyrian Christians have been kidnapped by the radical Sunni group.
Angered by the atrocities of the radical Sunni group, Scurfield - the first Briton to be killed in the fight against Isis - enlisted in the Kurdistan People's Protection Units (YPG) a few months ago.
According to recent reports, he was killed in al-Hasakah province. It was only through social media posts of other foreign YPG fighters that the news surfaced.
Scurfield had joined the YPG after he came in touch with several like-minded foreign fighters via Facebook.
Jordan Matson, a former US soldier who is now fighting in the region with YPG, wrote on his Facebook page: "Words cannot describe how honoured I have been to fight at your side Sehid Kemal (Konstandinos Erik Scurfield)."
"We were together from his first day here and you couldn't ask for a more disciplined warrior."
Matson said that the deceased Briton was called 'Kosta' by close friends. Scurfield was from the United Kingdom but was born a Greek. He has served both in the Greek army and as a British Royal Marine commando,he said.
Mark Campbell, a pro-Kurdish rights campaigner, who informed Scurfield's family of his death told Daily Mail,"Because of potential language issues I volunteered to inform the family of his death, which I did and spoke to his mother on behalf of the YPG."
Scurfield's family has asked YPG to make sure that his body reaches the United Kingdom. The Briton is the second foreign fighter to have been killed fighting Isis in Syria.
Ashley Joniston, an Australian national, was killed earlier last month.
The al-Hasakah province has turned into a major battleground in the fight between Kurdish fighters and Isis militants.
Earlier last week, the Sunni militant group took more than 200 Assyrian Christians as hostages following a fierce clash with the Kurdish YPG units.