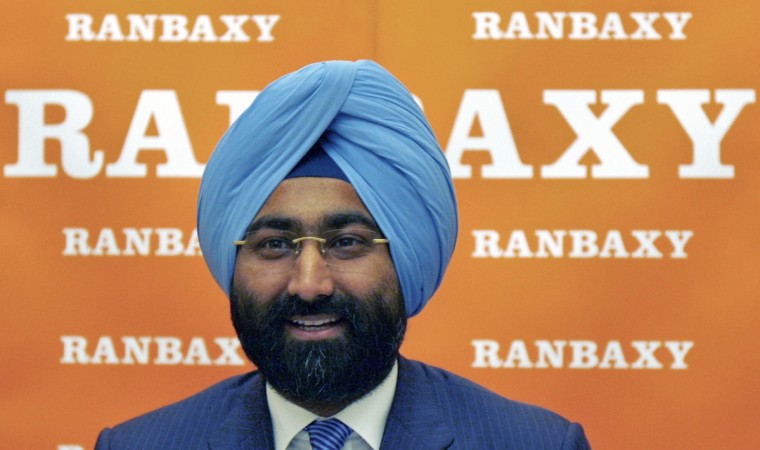 A Singapore-based arbitration panel has asked former Ranbaxy promoters Malvinder Mohan Singh and Shivinder Mohan Singh to pay $400 million in damages to Japanese pharma firm Daiichi Sankyo.
The panel observed that the Singh brothers hid important information from the Japanese firm in 2008 when they sold their stake in Ranbaxy to Daiichi, Money Control reported.
An arbitration panel is a committee involved in an extrajudicial means for solving a dispute.
The information concealed from Daiichi was that of a report by the U.S Food and Drug Administration (USFDA), which accused Ranbaxy of committing fraud and violating good manufacturing practices to get drug approvals.
Since Daiichi wasn't informed of the USFDA report by the Singh brothers during the deal, the Japanese company had to pay $500 million to the U.S. Department of Justice to settle the case.
In November 2013, Daiichi launched the arbitration proceedings in Singapore, accusing the Singh brothers of concealing and misrepresenting facts related to the U.S. drug regulator report while selling their stake, the Economic Times reported.
The Japanese pharma firm sought the compensation for losses it suffered while settling the case with the U.S. Department of Justice.
Meanwhile, former Ranbaxy promoters would challenge the order of the arbitration panel, which has fined them.
Sources close to the Singh family told the Economic Times that they will challenge the order both in the arbitration tribunal and also in one of the Indian courts.
A news release by the Singh family's holding company, RHC Holding, said it is exploring further legal options to challenge the order.
Daiichi had bought Singh brothers' stake in Ranbaxy in 2008 for $4.2 billion.
The deal, however, hurt the Japanese firm that posted a net loss of $3.45 billion in 2008-2009, according to VC Circle.
In 2014, India-based Sun Pharma bought Ranbaxy from Daiichi in a $4billion deal.
Malvinder and Shivinder Mohan Singh are ranked 63rd in the Forbes 2015 list of India's 100 richest people. The older brother, Malvinder, is currently running a chain of hospitals across the country under the brand name Fortis, while Shivinder has given up his business ambitions and joined a spiritual organisation called Radha Soami Satsang Beas.