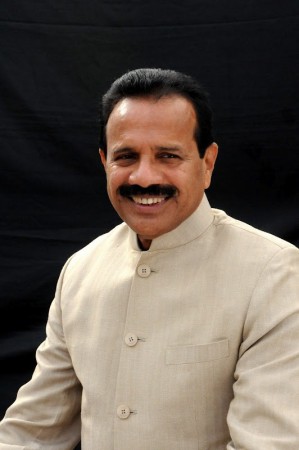 Union railways minister DV Sadananda Gowda has sought guidance from CK Jaffer Sharief, one of his predecessors, to improve railway services in the country. According to Gowda, Sharief suggested him to forge a tie-up with the coal sector in the country for mutual benefits.
Sharief, who was the railways minister between June 1991 and October 1995, was understood to be instrumental in converting the different gauges of railway lines in the country into broad gauge or unigauge lines.
For Gowda, handling a ministry in the Central government is new. However, he has served as Chief Minister of Karnataka between August 2011 and July 2012, after BS Yeddyurappa's resignation.
Sharief also advised Gowda to strive for railways development in the country, jus like him. Sharief's work for implementing the policy on unigauge system throughout India was recognised by several leaders.
Gowda said that he was planning to meet Sharief and seek his guidance, soon after taking charge of the railways portfolio. The new minister also asserted that he would meet Sharief for advice in the future as well.
The Railways minister also stated that no decision has been taken so far to hike passenger fares. He said that even if passenger fares are hiked, the revenue would be utilised for the country's development.
Gowda pointed out that his predecessor Mallikarjun Kharge had announced a 10 percent hike in passenger fares. But it was not implemented as the Congress-led UPA government did not want to hike the fares before the Lok Sabha election. The minister said that hiking of railway fares might take some time as he wanted to study the ministry and other issues involved in it first.
Safety of passengers is the utmost priority for the railways ministry, Gowda said, adding that a committee on railway safety would be formed with technical experts, including E Sreedharan, the former Managing Director of Delhi Metro Rail Corporation. The committee's opinion will be taken on relevant issues.
The Prime Minister's Office (PMO) will be consulted on prime issues of railways, the minister stressed.
Speaking on privatisation and Foreign Direct Investment (FDI) in railways, Gowda said he was looking into the modalities on how to privatise railways, and added that it is premature to talk about FDI.
While referring to the recent Gorakhpur train mishap, Gowda said that safety, security, service and speed will be the guiding principles for new railway ministry.