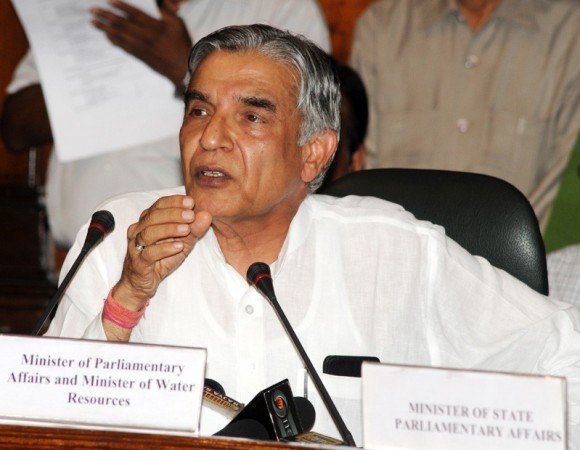 Barely days after quitting his post in the wake of his nephew's arrest on bribery charges, former Railway minister Pawan Kumar Bansal got himself on the wrong foot with the media.
The disgraced ex-minister Bansal has been accused of turning violent and intimidating a reporter in Chandigarh when the scribe asked him of his family's connection in the bribery case, reported IANS.
Bansal lost his cool and confronted the scribe saying, "I am not here to give you the definition of my family. You come inside and I will tell you."
Condemning the incident, Chandigarh Press Club demanded an immediate apology from Bansal stating the behaviour as unwelcome since the scribe was performing his duty.
"He (media person) has virtually been threatened by Pawan Kumar Bansal at his residence in Chandigarh. The Chandigarh Press Club has taken a serious note of this and it is highly unbecoming of a person of Mr Bansal's stature to intimidate a journalist on duty. The press club demands an unconditional apology from Mr Bansal," the Press Club said in a statement.
Soon after the shameful incident, opposition Bharatiya Janata Party (BJP) launched a scathing attack on the minister.
BJP leader Satya Paul criticised the ex-minister's action and sought an apology.
"Bansal himself is responsible for whatever has come in the media during the last few days about the railways job scam and the situation in which the former railway minister finds himself today," said Satya Paul.
Bansal reached Chandigarh on Saturday after putting down his papers in New Delhi. He was forced to resign owing to the growing pressure in the wake of the bribery charges against his son-in-law Vijay Singla and his family's alleged involvement in financial irregularities.