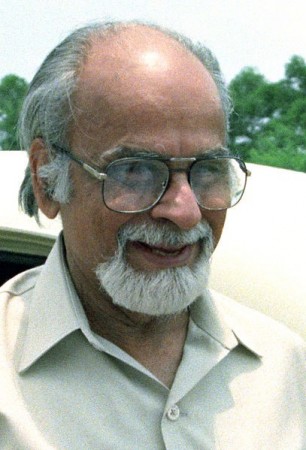 Former Prime Minister Inder Kumar Gujral died on Friday afternoon after a prolonged illness. He was 92.
"IK Gujral passed away at 3:31 pm at Medanta Hospital in Gurgaon," Home Minister Sushilkumar Shinde announced in the Parliament.
Gujral was admitted to Medicity hospital on Nov 19 after he was diagnosed with lung infection. He had been on dialysis for over a year and had not responded to treatments for the past few days. His condition worsened after which he was put on ventilator support.
IK Gujral served as the 12th prime minister of India from April 1997 to March 1998. He also served as foreign minister twice - once in the VP Singh government and then later in the United Front government. He participated in India's freedom struggle and 'Quit India Movement'. He was also jailed in 1942 for his activities during the pre-independace era.
Born on Dec 4, 1919 in Jhelum, Gujral began his political career as student leader of the communist party. Later, he joined mainstream politics and served in different portfolios between 1967 and 1976. Among the postitions he handled were in Communications and Parliamentary Affairs, Information and Broadcasting, and Housing and Planning.
Gujral left the Congress party in 1980s and joined the Janata Dal party. He was later elected to Lok Sabha from the Jalandhar parliamentary constituency in Punjab and became the external affairs minister in VP Singh's government. Iraq's invasion of Kuwait and the subsequent events were the biggest issues he faced during his tenure.
Prime Minister Manmohan paid tribute to PM IK Gujral and called his son Naresh Gujral to convey his condolences.