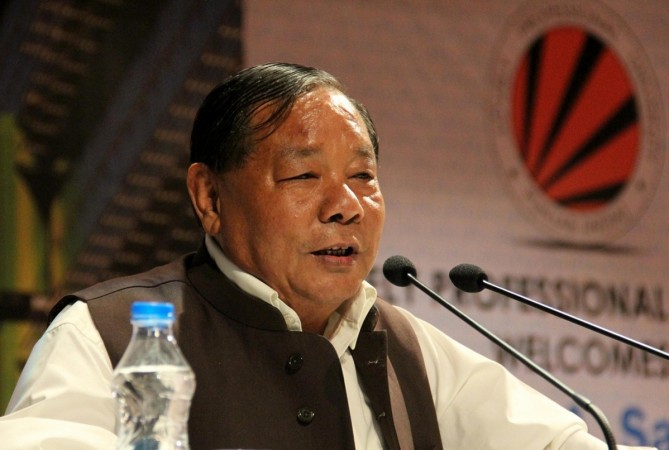 Former Lok Sabha Speaker Purno Agitok Sangma, popularly known as PA Sangma, died of a heart attack in Delhi Friday. He was 68.
The Lok Sabha was adjourned for the day in respect of the veteran politician from the Northeast.
Sangma served as the chief minister of Meghalaya during 1988-90 and as the Lok Sabha speaker from 1996-98. He was also the Leader of Opposition in the Assembly from 1990-91. He was the co-founder of Nationalist Congress Party (NCP) and was a member of parliament for nine times.
He had also contested Presidential elections against Pranab Mukherjee.
While adjourning the Lok Sabha Friday, incumbent Speaker Sumitra Mahajan said that she learnt to run the House with a smile on her face from the veteran politician.
"A man of masses, Sangma strove relentlessly for the amelioration of the marginalised sections," NDTV quoted her as saying.
Many senior politicians took to Twitter to express their condolences to the "jovial" politician, who is survived by a daughter and son.
"He was a very effective and successful Speaker. It was shocking news because he was quite fit and active. The country has lost a great person who was a champion of North-East's cause," NCP Chief Sharad Pawar was quoted as saying by the Press Trust of India.