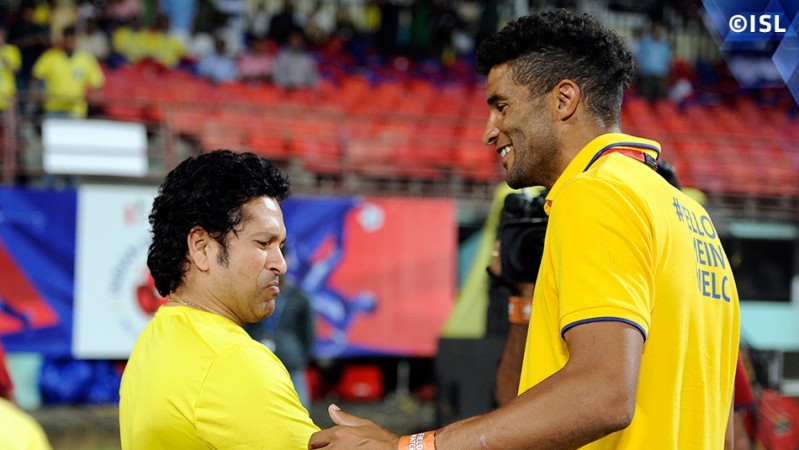 The Indian Super League made a mark in the world football map during its inaugural edition last year. The hype and the euphoria attracted one and all and Indian football was celebrated by a plethora of nations.
England veteran David James was one of the players to don the hat of a player/manager in the first season of the ISL with the Kerala Blasters, and the goalkeeper has stated that the Indian players have got what it takes to ply their trade in Europe.
"Given the size of the country, I have no doubt that the Indian national side will start to emerge as a force if the Indian Premier [Super] League takes off in the next few years," James, 45, was quoted by ESPN FC.
"I saw youngsters down there that were good enough to play in English football, if they had the right coaching that could help them to realise their potential."
Having said that, the hurdles that are troubling the progress of Indian football is known to one and all, and James has also stated that matters can only improve when the coaching programs as well as proper infrastructure is in place.
The India men's football team are currently 156 as per the latest FIFA rankings, and a turnaround can only be seen if certain issues are addressed.
"At the moment, the coaching infrastructure and facilities are not in place. That needs to be addressed," the former Liverpool star stated.
However, things are just starting up for Indian football, and James knows that there is light at the end of the tunnel.
"It [India] is an untapped market, and if they invest in coaching, you will have a better league," added the former Liverpool goalkeeper.
"If a player makes it into a top European league, he could become the standard-bearer for Indian football. When you are talking about a country of that many people, you can appreciate how quickly things could improve if it is handled in the right way."
In his outing last year in the ISL, the ex-Portsmouth custodian said that he was amazed by the reception during the games.
"We averaged 50,000 for our games in Kerala, which was amazing," he said. "When you consider that cricket is their No. 1 sport, the interest generated by the league was just amazing.
"Football is a neglected sport in India, but there is real scope for it to take off in a big way."