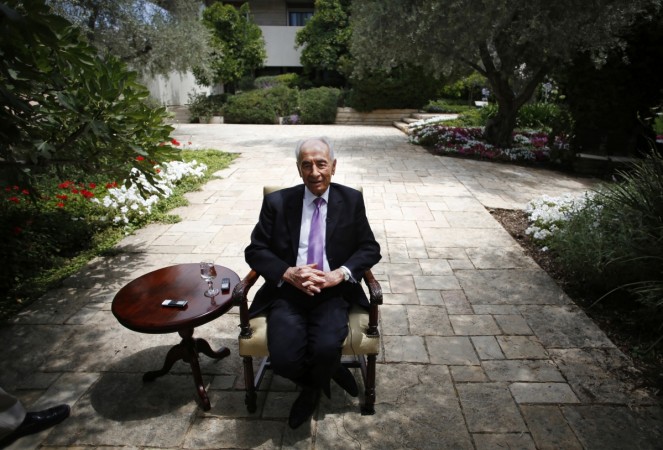 Former Israeli prime minister and president Shimon Peres died on Tuesday, September 27. He was 93. Even though he suffered a massive stroke about two weeks ago, Shimon's health condition had shown improvement for a brief period before worsening on Tuesday.
Shimon was one of the defining figures of Israel's political scene and although he had never ushered a party to election victory, he held important public offices. Born on August 2 1923 in Poland to a lumber merchant, Shimon moved to Tel Aviv a decade later. There, he attended the agricultural school and later joined a commune, kick-starting a flourishing career in politics.
He was awarded the Nobel Peace Prize in 1994 for being one of the key designers of Oslo Accords, which was one of the first peace agreements between Israelis and the Palestinians. Shimon shares the honour with Prime Minister Yitzhak Rabin and Palestinian leader Yasser Arafat.