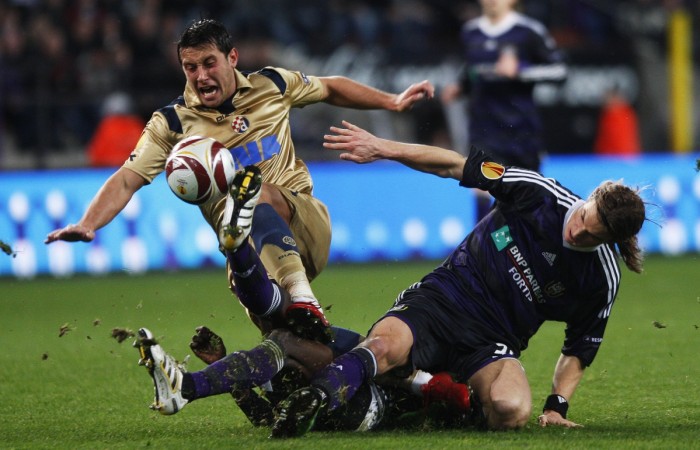 Englishman Ian Entwistle is one of those very few Mixed Martial Arts (MMA) fighters who make the transition from football to the combat sport. Now, a similar route has been taken by Czech footballer Miroslav Slepicka.
The 34-year-old forward, who has played for Indian Super League side FC Goa in the first season of the competition in 2014, has turned to the combat sport.
Slepicka, a former Dinamo Zagreb and Sparta Prague player, also capped a couple of times for the Czech Republic football team, is now set for his first MMA fight in the Gladiator Championship Fighting 36 (GCF 36) event in November 2016 in Dobris. The former footballer will be involved in a welterweight fight.
"I have been training for a couple of months, so I've certainly not reached the level of the professional wrestlers who are fighting inside the cage for many years," said Slepicka to Czech media outlet Sport. "Against them I probably do not have any chance, but I promise that I will do everything I can to not disappoint the audience. I do not want to do a disgrace to Dobris too."
Slepicka, who hung his football boots in November 2015, appeared ten times in the ISL for FC Goa, scoring five times and assisting four goals. The MMA promotion has also mentioned that the former footballer will give his best shot in his debut fight inside the cage.
"When we learned that Slepicka has been training under MMA coaches for several months in his hometown of Pribram, we thought it would be ideal to have him feature in the GCF 36, taking place in the nearby city of Dobris," said a big name in the Czech MMA circles and also the organiser of MMA fights over Czech Republic.
"With Slepicka, we quickly agreed and I believe that viewers will really enjoy his debut fight. I myself believed that he would certainly be prepared for the bout by November judging by his honesty in training."