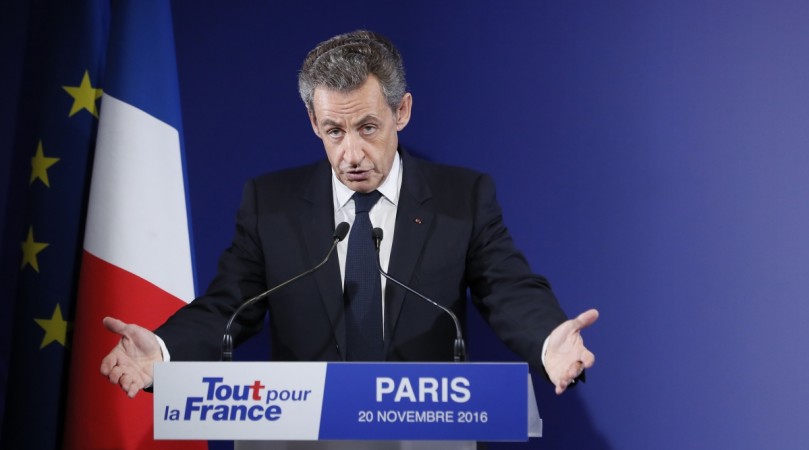 Former French President Nicolas Sarkozy lost the first round of the conservative primary held on Sunday, which ends his bid for the presidential race next year. Sarkozy had taken a hardline stance on Muslims and immigration during his campaign.
Sarkozy received 20.7 percent of the votes counted from 92 percent polling stations, while Francois Fillon had 44.2 percent and Alain Juppe received 28.4 percent.
Next week, Fillon and Juppe will be contesting against each other with the winner becoming the presidential nominee from the conservative party. They will be battling the far-right's Marine LePen, who has gained in popularity after the terror attacks on France.
"I did not succeed in convincing a majority of voters. I do respect and understand the will of those who have chosen for the future other political leaders than me," Sarkozy said. "I have no bitterness, no sadness, and I wish the best for my country," he added.
Sarkozy had attempted to wean off LePen's supporters. The once a pariah for the right party has been speaking up against immigration, Muslims and the government. There are chances of her winning based on the anti-incumbency.
Sarkozy has urged his voters to vote for Fillon in the November 27 polls where Fillon would be battling Juppe. Fillon had been Sarkozy's Prime Minister from 2007 to 2012.
The winner is likely to have a strong chance of winning the presidential race in April 2017 since the Socialist Party is reeling under Francois Hollande's troubled presidency.
The conservative favourite for the presidential race seems to be 62-year-old Fillon. He is a Catholic from a village in France and is anti-gay marriage. He has also said that he would oppose medically assisted child bearing for single women and lesbian couples.
Fillon's economic reforms are much like Sarkozy and Juppe's. They have proposed to remove the 35-hour work week, cut public sector jobs in huge numbers, remove wealth tax and reform welfare.
"I'm tagged with an [economically] liberal label in the same way one would paint crosses on the doors of lepers in the middle ages. But I'm just a pragmatist," Fillon said.