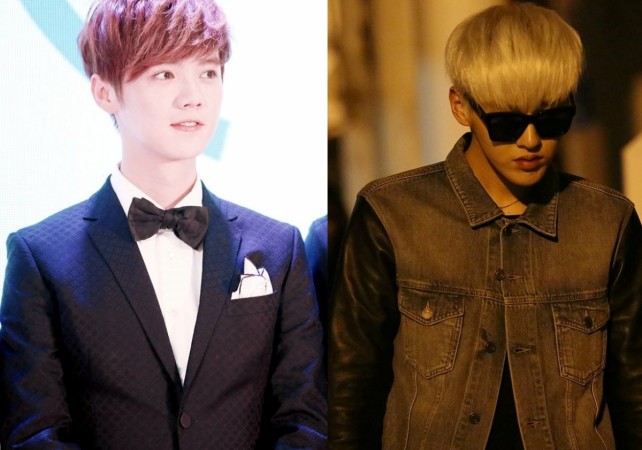 It has been nearly one year since former EXO K member Kris (Wu Yifan) left SM Entertainment and almost six months of ex K Pop boy band member Luhan's exit, but they are yet to settle their contract nullification case.
The celebs had their latest court-ordered mediation with the record label on Friday, 27 March, at the Seoul Central District Court. The legal meeting, which lasted for 15 minutes, did not lead to a conclusion and there is buzz that both the sides might settle for a prolonged battle, according to Soompi.
However, the legal representatives of Kris, Luhan and SM Entertainment have not released any statement on their recent meeting and they are yet to reveal the next mediation date.
The dispute between the duo and the record label began after the former bid goodbye to the company and filed lawsuits against it in last May and October, respectively. SM Entertainment has now taken the dispute to a new level by filing lawsuits against them in Shanghai and Hong Kong Courts, respectively.
Even in the midst of this legal battle, the young stars are receiving some of the best opportunites from the entertainment world. While Kris has few films and advertisement offers in his hand, Luhan will reportedly appear on an upcoming Hollywood movie along with a star-studded cast list, according to Allkpop.
The film, titled "The Great Wall", will be produced by popular Chinese director Zhang Yimou and distributed by Universal Pictures. The storyline of the movie will revolve around a group of European mercenaries, who will be attacked by mythical beasts while trying to steal recipe for gunpowder.
The 3D historical fantasy action movie is scheduled for release in 2016 and may also include Willem Dafoe, Andy Lau, Zhang Hanyu and Matt Damon as cast members.