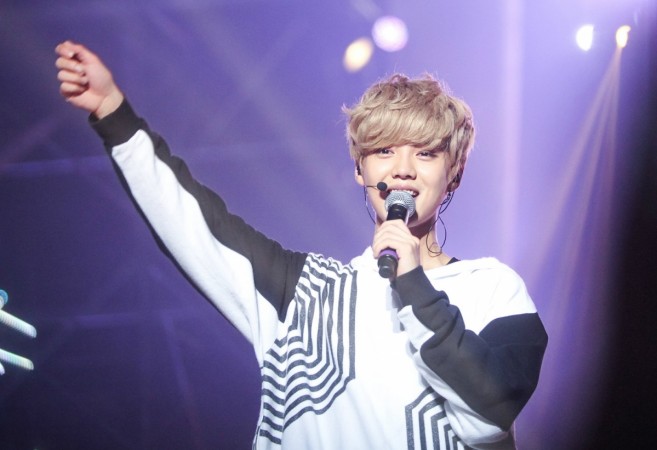 It's been a year since Kris Wu and Lu-Han departed from EXO and its parent media company, SM Entertainment. Since then, the two have embarked on solo careers of their own and have bagged quite a few roles in films and TV shows. While fans wait to see the two celebrities come out into their own, here's a list of their upcoming projects:
Kris aka Wu Yifan has already become a household name in China. The former EXO member, who debuted on the small screen with Chinese drama "Somewhere Only We Know" in February 2015, has now set his eyes on Hollywood.
The "There is a Place" singer will appear alongside Vin Diesel, Deepika Padukone and Ruby Rose in "xXx: The Return of the Xander Cage." The film is set to release on Jan. 20, 2017.
Kris' another Hollywood stint includes "Valerian and the City of a Thousand Planets." The Chinese K-pop star will join luminaries such as Rihanna, Cara Delevingne, Clive Owen and Ethan Hawke. But, Hollywood isn't the only film space on his mind.
Kris has also found a place in a Chinese production titled "L.O.R.D: Legend of Ravaging Dynasties," according to Allkpop. The sci-fi feature film, which will be screened in cinema halls on Sept. 30, 2016, recently released a trailer in which Kris, 25, is seen rehearsing his stunts. It would be suffice to say that he looks extremely determined in the face of a number of difficult exercises.
While Kris' journey has been impressive, his former bandmate Lu-Han seems to have carved his identity as well.
According to the latest news, Lu-Han landed a lead role in a Chinese TV show titled "Fighter of the Destiny." The singer/actor's experience in the Chinese drama will include a number of firsts.
In a recent promotional activity for "Fighter of the Destiny," Lu-Han said that it was the first time he played the role of a scholar, a leader, a teacher and a disciple. He added that he visited Hengdian World Studios for the first time as well.
Apart from his upcoming Chinese fantasy drama, Lu-Han will also appear in a Chinese feature film titled "Time Raiders," which will release on July 30, 2016.
Although Kris and Lu-Han left EXO, their fan following hasn't. The two celebrities have amassed popularity in the region and elsewhere, hoping to be omnipresent in the world of entertainment.