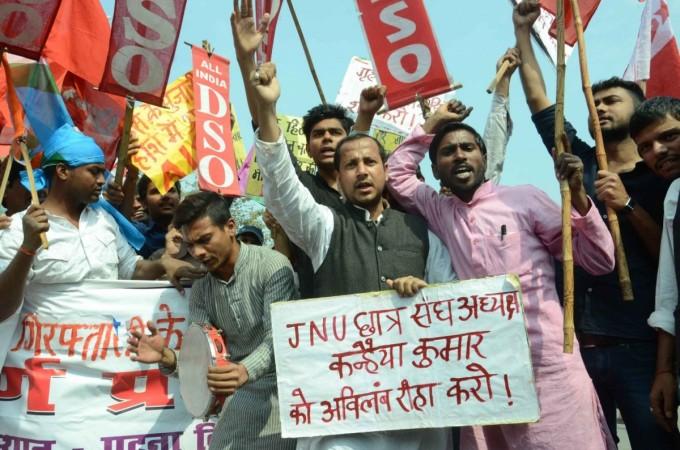 The Delhi police picked up former Delhi University (DU) lecturer SAR Geelani in the early hours of Tuesday and charged him with sedition in connection with an event held at the Delhi Press Club last week, during which anti-India slogans were allegedly raised. Geelani had also been arrested in connection with the 2001 Parliament attack case, but was acquitted in 2003.
"Geelani was arrested around 3 AM at the Parliament Street police station under IPC sections 124A (sedition), 120B (criminal conspiracy) and 149 (unlawful assembly)," DCP (New Delhi) Jatin Narwal told the Press Trust of India.
The arrest comes amid protests over the arrest of Jawaharlal Nehru University (JNU) students' union leader Kanhaiya Kumar who has also been charged with sedition for being part of a similar event on campus on Feb. 9 to mark the anniversary of the hanging of Parliament attacker Afzal Guru.
Geelani had allegedly organised the Press Club event, during which slogans hailing Afzal Guru were raised.
"Request for booking a hall at the Press Club was done through Geelani's e-mail and the nature of the event was proposed to be a public meeting, which did not turn out to be so," an official told PTI. Geelani had been acquitted for "need of evidence" by the Delhi High Court in 2003 after his arrest in connection with the Parliament attack. While the Supreme Court upheld the acquittal two years later, it said that "the needle of suspicion pointed towards him."
Home Minister Rajnath Singh has claimed that Pakistan-based JuD terrorist Hafiz Saeed had supported the "anti-national event at JNU last week.