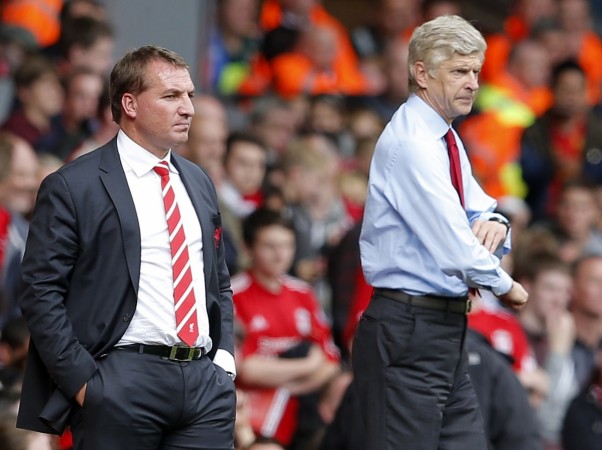 Liverpool defender and former Gunner Kolo Toure claims there are several similarities between Brendan Rodgers and Arsene Wenger.
The Ivory Coast international spent seven years at Arsenal, between 2002 and 2009, winning a Premier League title and two FA Cups, and was a key member of The Invincibles squad of the 2003/04 season. The centre-back then moved to Manchester City in a £14m deal, and spent four seasons at the Etihad - winning more silverware - before joining Liverpool in the summer of 2013.
Toure has now hailed Rodgers' footballing philosophy and approach to the game, which he believes can be compared to his mentor Wenger's.
"I do see Wenger in him because he's so intelligent. He knows how to speak to players and how to get the best out of them. He will prove that because we will come out of this hard time," Liverpool Echo quoted the 33-year-old as saying.
"Like Arsene, he's always there at training trying to improve things. His style of play is also similar. He always wants us to pass the ball and keep playing which is very important."
Liverpool are currently in a slump, struggling in both Engand and Europe, and Toure has backed Rodgers to lead the Merseyside outfit back to form.
"We need to stick with him because he's one of the best managers in the Premier League. In terms of the managers I've worked with, he's right up there. You need time as a manager. Last season was unbelievable, this season has been more tough.
"But I think he has done a great job for this club and we like him. He is learning. At the end of the day he's a fair guy who is working hard and gives 100 percent every day. That's why I am sure we will get out of this spell we're in."
Rodgers and Liverpool will desperate to end their run of three consecutive defeats in the Premier League, when they host Stoke City on Saturday.