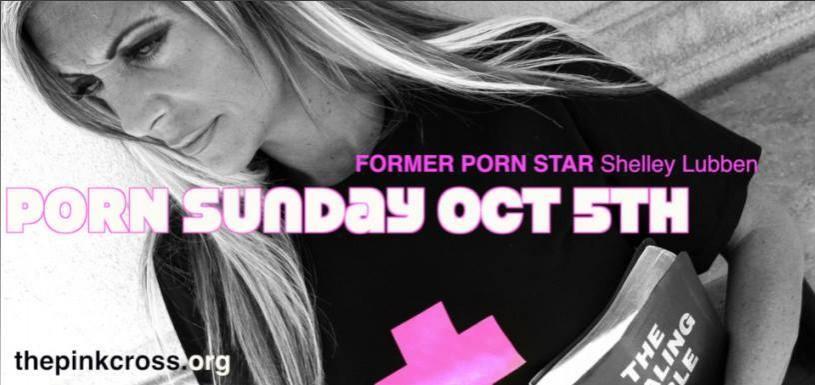 Porn Sunday has certainly been having the effect pastor Joel Brown and his wife Sarah hoped it would when they launched the event.
Realising that the typical Sunday sermons aren't focusing enough on the growing sex industry and its role in destroying families, the Chesapeake church at Hampton Roads, Virginia, is organizing porn Sunday to educate and enlighten its members, especially teenagers, about the not so glamorous porn industry.
Joel, who heads the Church, fears that internet has made it easier to access porn, increasing its overall demand, which puts even more lives in jeopardy. The cause is quite close to his heart too, as he says pornography almost ended his marriage.
Both Joel and Sarah grew up in churches, Sarah in Arkansas and Joel in Louisiana before he moved to her home state and started attending her church.
In a radio interview with WRVA, Brown revealed that Sarah was sexually abused by step father and step grandfather from the age of five and forced to watch pornography from then on until the age of 16, while he was addicted to porn by the age of 13.
The couple got married when Joel was 20 and Sarah was 17 and incorporated porn into their bedroom. "Like any other addiction, it overpromises and under-delivers... there isn't that intimate relationship," Joel told The Virginian Pilot.
Their marriage was on the way to shackles and Joel even contemplated an affair. He was on his way to meet a woman in a hotel when her car broke down, which Joel considers a divine intervention. They finally admitted to each other that they were suffering and recommitted to God.
In 2012, they moved with their three children to Chesapeake to establish a church, which now has about 200 members.
In their roles as faith leaders and parents, they wanted to be proactive in educating people, but their decision to speak out loud about and against pornography has been met with some backlash. An advertising agency wouldn't even make a sign for Porn Sunday because the word "porn" was on it.
Ricki Lynn Arsenault posted on the Church's Facebook page "Hate the signs in the public for all kids to see them and yes I am a Christian. Advertise in your church or word of mouth."
The couple says it felt right to come out with their own struggle with porn, when young people came to them to talk about how they clicked on "dirty" pop-up ads, and adults confessed their predilections for pornography. "If you are looking for a life without opposition, just go ahead and stand for nothing," Joel says.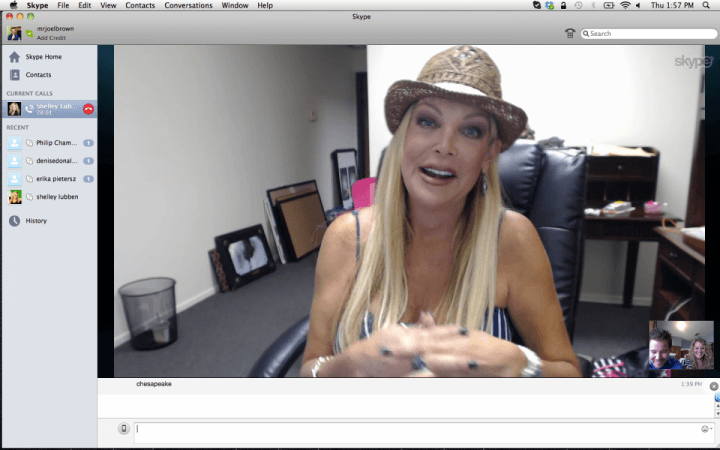 Porn Sunday was held last year too and this year they have a special guest speaker, Shelley Lubben, former pornstar and president of the Pink Cross Foundation, a nonprofit organization that offers hope, healing and support to adult industry workers around the world.
Lubben, who used to perform under the stage name Roxy, left the sex industry in 1994 after getting infected with genital herpes. Pastor Jeol believes that Lubben's testimony of how God got her out of pornography, stripping and prostitution would help churchgoers see the industry for what it is, a world of drugs, alcohol and diseases.
Lubben who was trapped in the porn industry for many years after getting tossed onto the streets from a dynsfunctional family at the age of 18. With no money or prospects, she was trafficked by pimps and pornographers who got her gigs at strip clubs, escort agencies and pornography. She went on to become a heavy alcoholic and drug abuser, she revealed in an interview with Current FM.
"I prayed to God that if he would rescue me (from pornography) I would serve him for my whole life," Lubben says. Now married to a pastor's son, the former pornstar travels around the world sharing her testimony.
Lubben spoke to a youth group consisting of college-goers and young adults on Friday around 7.00 pm, at a men's breakfast event tagged "Porn & Pancakes" at 9.30 am on 4 October and is set to speak to the whole church on Porn Sunday, which falls on 5 October.