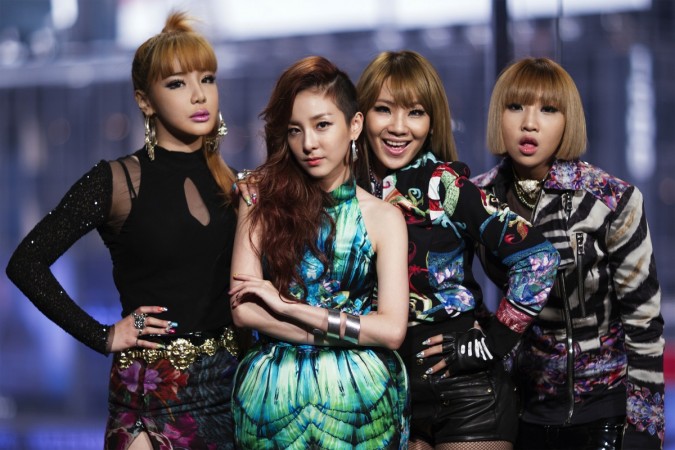 Minzy aka Gong Minji may have left 2NE1 but the singer hasn't taken a hiatus from music or from making frequent public appearances. In fact, the former YG Entertainment artiste has been busy teasing her upcoming solo debut, holding fan meetings and dropping hints about what fans can expect from her in the next few months. In keeping with this theme, the "I Love You" singer held one such fan meet where her loyal admirers felt acknowledged and loved.
On Saturday, Aug. 13, the 22-year-old singer entertained 40 of her fans at Private Cinema in Cheongdam Cine City. Fans who attended the free event didn't know how their evening would turn out to be, but Minzy ensured that it would be memorable.
The singer thanked her shippers by including a gift and treating them to cake. Earlier, the former 2NE1 member said the fan meet would include games as well.
For many, this event offered an opportunity to congratulate the singer on her solo debut, a comeback that's taking place two and a half years later.
Minzy is rumoured to make her solo debut before the end of 2016, however, details about her comeback are not yet known. So far, the singer has been revamping her image from that as a member of a girl band to a solo artiste.
The K-pop star left YG Entertainment's first girl group in April 2016. Minzy's father accused the entertainment label of misrepresenting his daughter and threatened to hold a press conference. However, Minzy seems to have moved past her 11 years with YG Entertainment and is now solely focused on her debut.
The singer thanked her fans for attending the meet, which was broadcast via Naver's V app. In a recent Instagram post, Minzy expressed how grateful she is to fans. She wrote: "I just want to say thank you for my Angels! Thanks for waiting ,supporting, showing your love to me! I'll never forget this our beautiful memories."