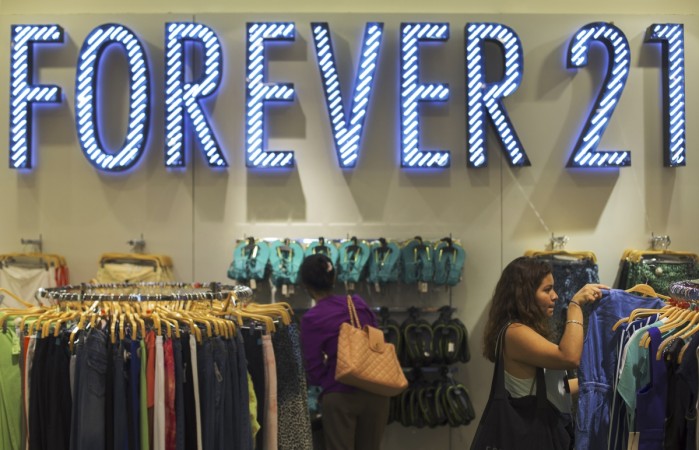 After pictures of swastika rings bearing Forever 21 tags circulated on the internet, the Los Angeles-based retailer has confirmed that the accessories are not manufactured by them. A representative from the company said that it takes its product concerns very seriously and is looking into the matter.
A representative from Forever 21 stated: "Forever 21 takes feedback and product concerns very seriously. With regards to the rings in question, they are not a Forever 21 product and we are looking into the situation for more details."
On Sunday, Aug. 14, pictures of swastika rings with the fashion store's tags went viral on the internet. Although the source of these pictures is still not known, several people posted photos of the fashion accessory on the company's Facebook and Twitter pages and demanded answers.
According to Snopes, many used a Jewish website Only Simchas as the source but pictures of the swastika ring have since been deleted. The website also claimed that the rings were seen by only one person who didn't mention which Forever 21 outlet in NYC housed this product.
In the past, several fast fashion retailers have been under fire for promoting Anti-Semitic products. Spanish retailer Zara earned the wrath of several shoppers when it sold T-shirts that bore a scary resemblance to concentration camp uniforms.
The company also sold handbags on which the swastika symbol was embossed. Zara later clarified that it was manufactured by its Indian supplier and was approved when the handbag didn't have the symbol as part of its design.
However, this isn't the first time that Forever 21 has been accused of selling products that promote violence and discrimination. Earlier, the retailer was targeted for promoting rape by selling T-shirts on which slogans such as "Don't Say Maybe If You Want to Say No" and "It's Not Okay" were printed.