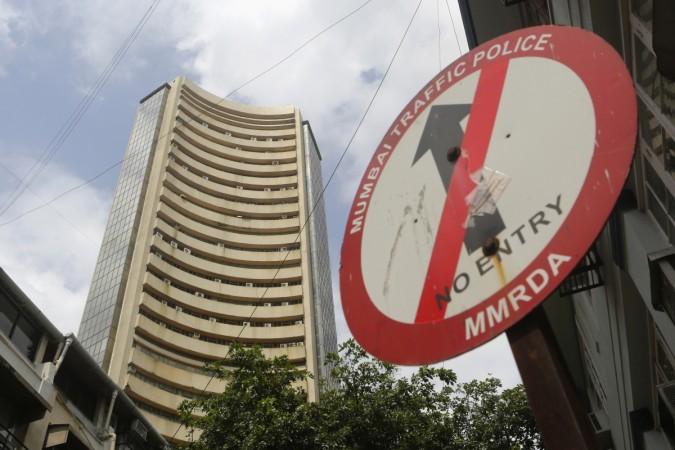 Foreign portfolio investors have turned bearish on the Indian capital markets and have pulled out huge Rs.9,400 crore (USD 1.3 billion).
The development comes in the wake of investors putting massive amounts in the markets in the last two months. During recent times, the net inflow of the capital in the domestic markets stood at Rs 5,200 crore, both equity and debt, last month and Rs.2,300 crore in August. The reasons could be attributed to widening current account deficit due to a surge in oil prices and depreciating rupee.
Since the start of this year, the market is witnessing huge volatility in terms of money inflow and outflow. Earlier this year, overseas investors had pulled out over Rs 61,000 crore during April-June. Foreign Portfolio Investors (FPIs) have already withdrawn around Rs 48,000 crore from Indian capital markets in the first half of the current year, making it the highest outflow in a decade.
The outflow in the first half of the current year is the biggest since January-June 2008 when FPIs had withdrawn Rs 24,758 crore from the capital markets including equity and debt. Perhaps, the latest withdrawals are much higher than the outflow of Rs 41,216 crore witnessed in the entire 2008 — during the global financial crisis. This is only the second time when FPIs had taken a sluggish stance on the capital markets in first half of the year.
Latest depository data shows that foreign portfolio investors (FPIs) have withdrawn a net sum of Rs 4,318 crore from equity market during September 3-14 and a net amount of Rs 5,088 crore from the debt market, hence taking the total to Rs 9,406 crore (USD 1.3 billion).
Speaking to Press Trust of India, senior research analyst at Morningstar, Himanshu Srivastava, attributed the recent outflow multiple reasons including widened current account deficit due to an increase in oil prices, rupee depreciation, concerns over the government's ability to meet fiscal deficit targets and lower-than-expected GST collection.
The global trade war also adding to the tension of the investors have now turned cautious towards the emerging markets.