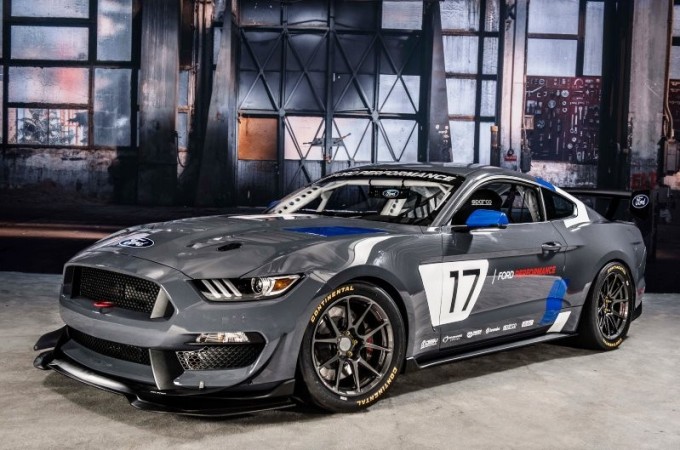 Racing is in the DNA of the all-new Mustang GT4 turnkey racecar.
Ford Performance launched all-new Mustang GT4 racecar based on the iconic Shelby GT350R-C – the winner of the IMSA Continental Tire SportsCar Challenge – so it can compete in any GT4 series in the world. Everything from the dynamics to the tuning, the Mustang GT4 is designed to impress the racers and the audience.
Ford Mustang GT4 is on display at the 2016 SEMA show in Las Vegas. The new performance-driven Mustang GT4 is ready to take the prime spot in all major global racing series, including IMSA Continental Tire SportsCar Challenge, Pirelli World Challenge GTS/GT4, and GT4 European Series.
"As the Mustang nameplate continually expands its presence in markets throughout the world, so does our relevant motorsport presence," David Pericak, global director of Ford Performance, said in a statement. "The Mustang GT4 is equipped to compete and win on tracks around the globe, and we expect it to be as popular with racers as its production sibling is with consumers."
What is the Mustang GT4 made of?
The all-new Mustang GT4 is the most powerful Mustang powered by a 5.2L V8 racing engine tuned for GT4 races. Ford Performance partnered with Roush Yates Engines to engineer, validate and build this supercar's powerhouse.
But it is not just the engine that delivers maximum threshold to the Mustang GT4's racing capabilities. Every detail of the new race car has been optimised for an enhanced on-track performance. The V8 engine is best complimented by the six-speed paddle-shift transmission that eases the sequential gear shifts while on the track.
Ford noted that the GT4 powertrain also gets a dry-sump oiling system and a ZF twin-plate racing clutch and flywheel.
Multimatic Motorsports pitched in for some of its magic touch with Dynamic Suspension Spool Valve dampers, rear lower control arms, and front and rear stabilizer bars, all of which work together to ensure enhanced accuracy, predictability and vehicle control.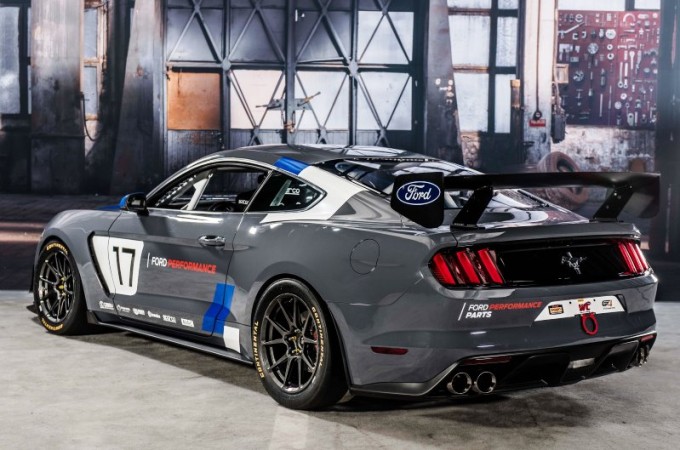 The aerodynamics in the Ford Mustang GT4 is a work of art. The front splitter, hood venting, rear diffuser and a massive rear wing harness add to the speed and grip. The rotors and six-piston calipers from Brembo handle the braking and the lightweight 18x11-inch forged alloy wheels from Forgeline ensure better handling.
Finally, a full FIA-compliant roll cage and a MoTeC race data logger completes the GT4's racecar configuration.