Ford India has launched the new EcoSport compact SUV on November 9 with an all-new 1.5-litre Dragon petrol mill. Reports say the new Dragon series of petrol engines from Ford will next see in the upcoming 'compact utility vehicle' (CUV).
The yet to be named CUV will be derivative spun-off the current Figo platform, reports Autocar India. The Dragon mill in this model will be a 1.2-litre, an all-aluminium, three-cylinder, twin-cam unit. Ford will scale down the cubic capacity to 1,194cc by using smaller pistons. The 1.2-litre engine will not feature a balancer shaft that helps smoothen out the natural vibrations of a three-cylinder engine, the report adds.
The 1.2-litre Dragon engine will be the most advanced and most powerful unit in its class at the power and torque output of 95hp and 115Nm, respectively. This will make the Honda 1.2-litre i-VTEC petrol and Maruti Suzuki's 1.2-litre K-series petrol old and underpowered in comparison.
Also read: A closer look at 2017 Ford EcoSport facelift
The report also claims the new mill will be mated to a new five-speed manual gearbox from Getrag. The new unit will be lighter, more accurate and effortless to operate. Ford may also couple the engine with Automated Manual Transmission (AMT) as there is growing demand for the automatic transmission.
On the design front, the Ford vehicle is expected to get a pseudo SUV-ish stance in line with the Honda WR-V. Raised suspension, wider stance, larger wheels and body cladding will give the car a rugged look. These additions will be spot on for mild off-roading as well.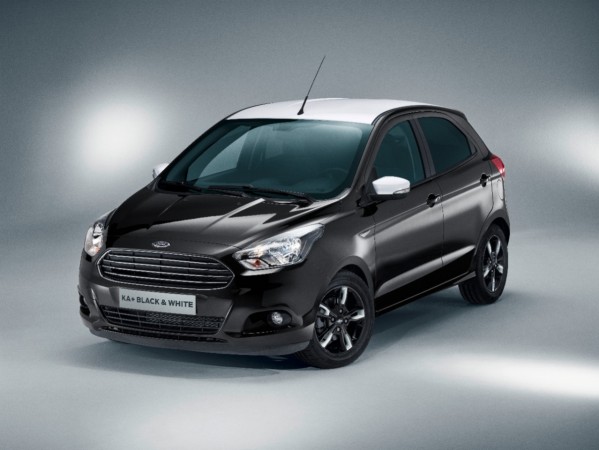 On the features front, the CUV will be equipped with Ford's Sync 3 system with touchscreen infotainment system. All black interior complementing the rugged theme of the exterior can be expected.
Source: ACI