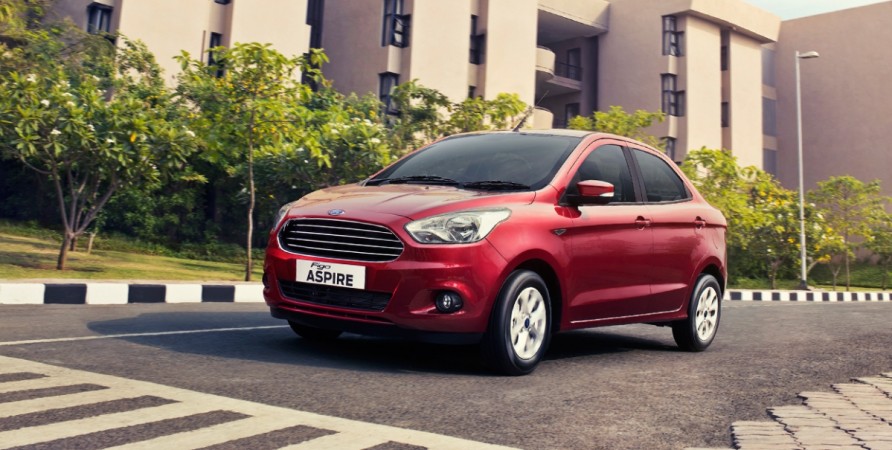 Ford India has revised the prices of its Figo hatchback and Aspire sedan with immediate effect. For Figo, prices of the entry-level variants base, Ambiente, Trend remains unchanged, while the prices of the Titanium and Titanium+ variants have been slashed. In Aspire sedan, only the price of Ambiente variant remains unchanged, while the price of Trend, Titanium and Titanium+ has been reduced.
The Figo 1.2-litre petrol models are now priced between Rs 4.54 lakh and Rs 6.29 lakh with the price reduction ranging from Rs 29,000 to Rs 30,000 for the top-spec variants. The 1.5-litre diesel engine powered Figo is now priced in a range from Rs 5.63 lakh to Rs 7.18 lakh with a price cut of Rs 50,000 for top-two variants.
The Aspire compact sedan's 1.2-litre petrol variants are now sold in the range of Rs 5.28 lakh and Rs 6.8 lakh with the price cut ranging from Rs 25,000 to Rs 91,000. The diesel variants' price has been reduced to the range of Rs 6.37 lakh and Rs 7.89 lakh with the reductions ranging between Rs 25,000 and Rs 91,000.
"With the realignment of prices, Figo and Aspire are even more compelling for customers. The realignment also enhances the accessibility of these outstanding products, which offer segment-first safety features and class-leading technologies," said Anurag Mehrotra, Executive Director (Marketing, Sales and Service), Ford India.
Check the revised prices (all prices ex-showroom, Delhi)