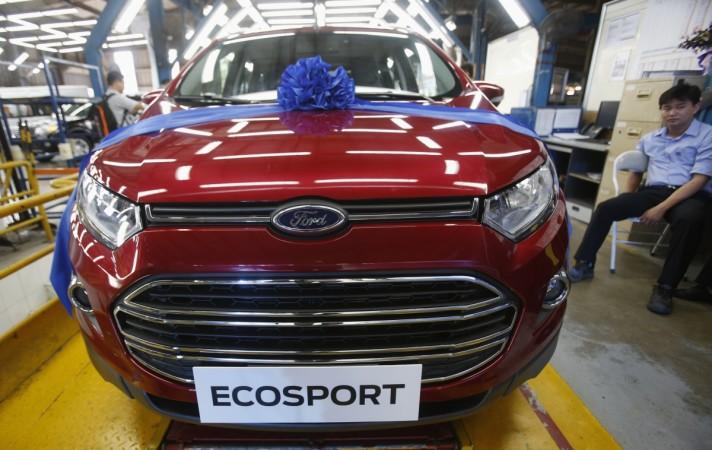 Auto major Ford is reportedly planning to export its popular made-in-India SUV, EcoSport, to US by 2017.
A report in Economic Times, citing sources close to the matter states that Ford is working on strategies to export its EcoSport SUV from India to the US. If this turns out to be true, Ford will be the first US car-maker to export the India-made model to its home country.
Apparently, the export order to US is for 90,000 units a year, which is more than the number of vehicles sold by the Ford in India. The sales of EcoSport in US are expected to begin in October, 2017 and considering this, Ford is likely to export the facelifted avatar of SUV to the US.
The export of India-made vehicles have helped Ford to cut down the cost of production per car and this has even led the company's Chennai plant to function 24×7 for the first time in 2014. If the company gets green signal to export EcoSport to the US market, the Chennai plant of the company is likely to be EcoSport's production base.
The latest report also adds that Ford Thailand is also trying to fetch the order for the US and Canadian markets.