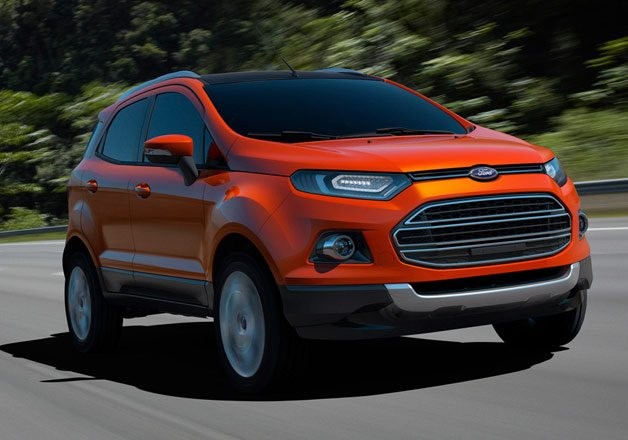 Ford's EcoSport SUV which was recently unveiled at the ongoing Bangkok Motor Show is expected to launch in Indonesia by 2014.
According to reports, production of the new compact SUV for the Southeast Asian markets will begin at the company's Thailand plant. EcoSport had made its Association of Southeast Asian Nations (ASEAN) region's debut at the motor show. The ASEAN region includes Indonesia, Malaysia, Philippines, Singapore, Thailand, Brunei, Burma (Myanmar), Cambodia, Laos, and Vietnam.
"Production in Thailand in late 2013, after it was launched in Thailand. And most likely entered Indonesia in 2014," said Bagus Susanto, Managing Director of Ford Motor Indonesia at the 34th Bangkok Motor Show, reported TheCarDrivng.com.
In India, the EcoSport SUV is all set to be displayed in 12 cities, out of which Mumbai and Delhi have already had a public viewing. Residents in Bangalore can head down to Mantri Mall from 29 - 31 March for the display event. In Chandigarh, the SUV will also be shown at Paras Downtown this weekend, reported Rush Lane.
Ford India's EcoSport marketing campaign has been successful so far. But the delay in SUV's launch in India comes as a major disappointment. Earlier reports suggested that the vehicle will hit the Indian market by June, but Ford India is yet to confirm this.
The vehicle is expected to come with a 1-litre EcoBoost petrol engine that will give 120bhp power, or the 1.5L diesel engine which would offer 90bhp.The petrol variant of the car is expected to be priced between ₹5.99 lakh and ₹6.25 lakh, and the diesel models from ₹6.99 lakh to ₹7.25 lakh.