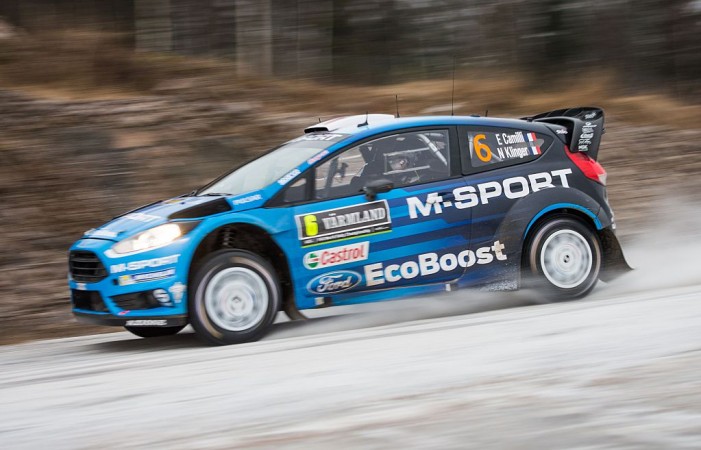 The upcoming season of FIA World Rally Championship (WRC) is set to witness the return of Ford to the mainstream. After five seasons below the radar with long-term WRC partner M-Sport, Ford will adopt a higher profile in 2018. The UK-based team will be known as the M-Sport Ford World Rally Team for the upcoming season.
FIA has confirmed the list of manufacturers registered for the 2018 WRC and with it the return of the ford name to the championship for the first time since 2012. The change reflects Ford's increased technical support for the championship-winning M-Sport squad, so it can continue to develop the Fiesta World Rally Car.
This additional commitment is believed to be taken after M-Sport's lead driver and world champion Sebastien Ogier insisted that in order to remain at the squad, he wanted factory support. He is set for the second season with the M-Sport squad after a successful first season in 2017.
Malcolm Wilson, Team Principal of M-Sport told to Motorsport.com, "It's great to see the Ford name back alongside M-Sport in the World Rally Championship. We welcome the increased level of technical support from Ford Performance. Defending the two world titles is going to be a big job for us next year, so we're very grateful for the support from Ford."
M-Sport and Ford's factory squad were allies between 1997 and 2012, has taken 52 wins, as well as the manufacturers' world championships in 2006 and 2007. However, Ford's factory presence in the WRC stopped at the end of the 2012 season, even though the M-Sport team continued to use Ford rally cars.
Apart from Ford's entry, there are no surprises in the list. 2018 WRC manufacturer entrants are Citroen Total Abu Dhabi WRT, Hyundai Shell Mobis World Rally Team, M-Sport Ford World Rally Team and Toyota Gazoo Racing WRT.
The WRC 2018 season will kick-off with Rallye Monte-Carlo starting on January 25.