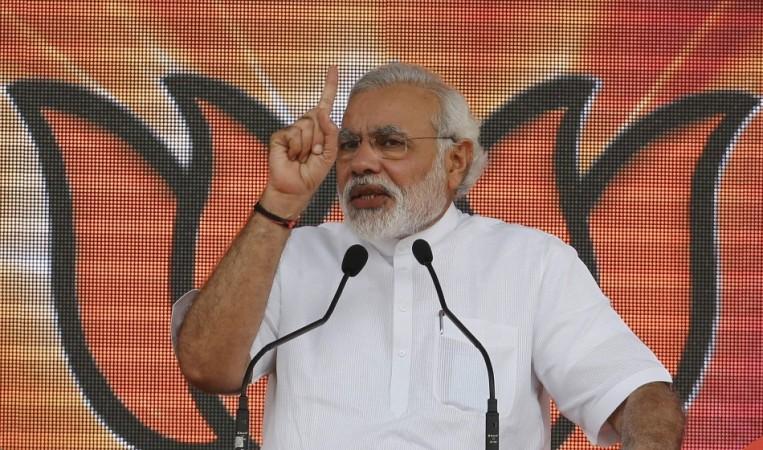 Narendra Modi, the Chief Minister of Gujarat and the Bhartiya Janata Party's (BJP) prime ministerial candidate for the 2014 general elections in India, has summarised the pain and trauma he went through after the 2002 Gujarat riots, which left more than 1,000 people dead, through a 1,029 word blog post.
Though never saying 'sorry' directly in the blog post, Modi potrays himself as a crushed man and leans on pain, and its various synonyms, to give readers an idea of what he went through.
"I was shaken to the core. 'Grief', 'Sadness', 'Misery', 'Pain', 'Anguish', 'Agony' - mere words could not capture the absolute emptiness one felt on witnessing such inhumanity," the Gujrat CM posted on his blog.
The statement from Modi, which ideally should have come after the riots in 2002, comes in 2013 - over a decade after the incident; a move which the Modi haters think has come as a jublient reaction to the local court on Thursday rejecting an appeal against him from Zakia Jafri, the widow of former Congress parliamentarian Ehsan Jafri who was killed by rioters.
The Gujarat riots sparked off in February 2002 after a train carrying Hindu pilgrims was torched in Godhra. The incident prompted a wave of reprisal attacks against Muslims. And Modi was blamed for siding with the Hindu fanatics and helping the rioters massacre Muslims.
Following the mass allegations, the Supreme Court of India set up a special team to investigate the involvement of Modi and 62 other people - including several BJP leaders - in the violence. In a 2012 judgement, the special team gave a clean chit to Modi.
However, Zakia filed a protest petition in April, which the court rejected on Thursday. 75-year-old Zakia, who broke down after the court verdict, has vowed to file another appeal within a month.
The Congress leaders have gone ahead and called the post a farce, and touted it as a well-time political stunt but the Modi supporters are jubilant.
Read the entire text here.