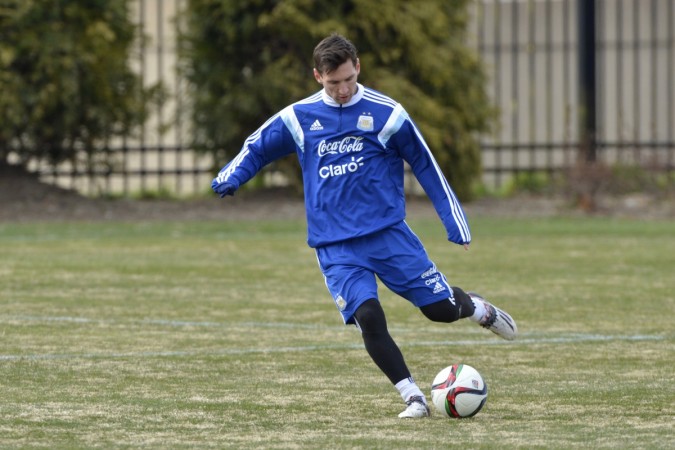 Lionel Messi and his father Jorge have come under the scanner after the Barcelona Provincial High Court rejected an appeal made by Messi's lawyers. The duo will now face trial for tax fraud.
Lionel Messi and Jorge will undergo investigation on three counts of tax fraud, which shaped up between 2007 and 2009.
It was found that in order to avoid reporting earnings in Spain, Jorge sold his son's image rights using companies in other countries such as in Uruguay, Belize, Switzerland and the UK.
However, the duo has denied any such wrongdoings.
If found guilty, they could be fined up to €21m along with one year prison sentence, reported ESPN.
Jorge is said to have created network of companies when Lionel Messi was still a minor.
Though it is not clear as to whether the accused was aware of what was happening with his finances or not, he might be penalised. To be fair, Messi has a very hectic schedule with training and playing, and hence doesn't really have the time to look into nitty gritty matters.
However, Barcelona's provincial High Court stated that Messi should not be granted impunity for being unaware of his finances, reported BBC.
The court further stated that it was not the right time to come to a conclusion as to whether the player knew about the fraud or not, and the decision has been left for hearing.
This news might have come at a wrong time as it could disturb his preparations for the Copa America, which starts on 11 June, 2015. Argentina are one of the favourites to lift the Copa America this time around.
Argentina fans will be eager to witness Messi come up with the form he has shown for Barcelona last season, which helped the club win the La Liga and the Champions League as well.