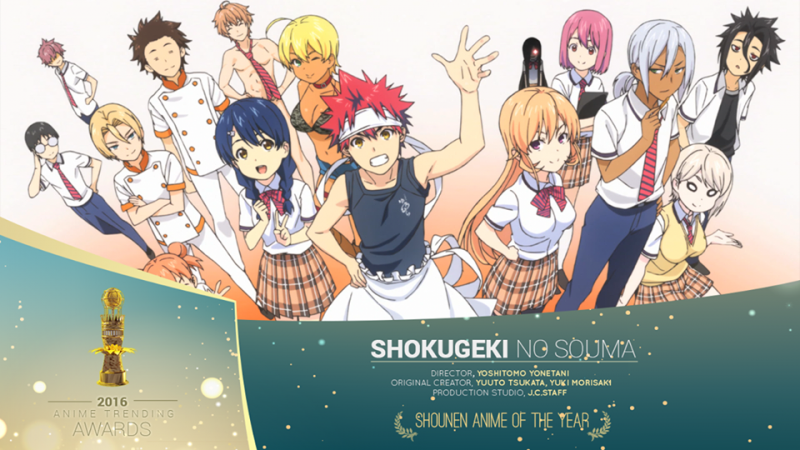 Soma Yukihira and Subaru Mimasaka had a spectacular and thrilling competition against each other in the previous Shokugeki battle that left both the fans and the judges awestruck. However, the results were definitely something that neither of them was expecting.
Now that the cooking battle is over, new challenges await Soma and he will face some of the worst difficulties he has been through in the entire tournament. Fans are looking forward to watch what new hurdles await Soma in the next episode titled "Dawn Will Come Again" of "Food Wars! Shokugeki no Soma: The Second Plate."
In Episode 5 tiled "The Secret in the First Bite," the battle took place between Soma and Subaru under the supervision of judges Gin Dojima, Hinako Inui, Sonaka Kikuchi, Fuyumi Mizuhara, and Taki Tsunozaki.
Earlier, Subaru battled against Takumi Aldini for semi finals. However, the battle went out of control when Subary got infuriated after Takumi insulted his younger brother and his Mezzaluna. Despite his anger, Subaru still managed to win the tournament and moved to semi-finals, claiming Takumi's Mezzaluna.
Since the anime is based on the manga story-line, there is a significant possibility that in the next episode, Soma will seek assistance from Erina Nakiri and will prepare his famous Beef Stew.
Erina Nakiri has been awarded with God's Tongue; the best palate in the world, and is a member of the renowned Nakiri family. Currently, she is the 10th seat of the Elite Ten Council.
Recent spoilers state that Soma will visit Erina along with Mitsuru so that Erina can comment on Soma's Beef Stew. The Beef Stew is Soma's speciality and no one can prepare it better than him.
Though she liked Soma's recipe, Erina tells him that in order to win at the next Shokugeki battle, Soma needs to prepare something more unique. When Soma insists to advise him, Erina forces him to leave, which leaves Soma disappointed and worried.