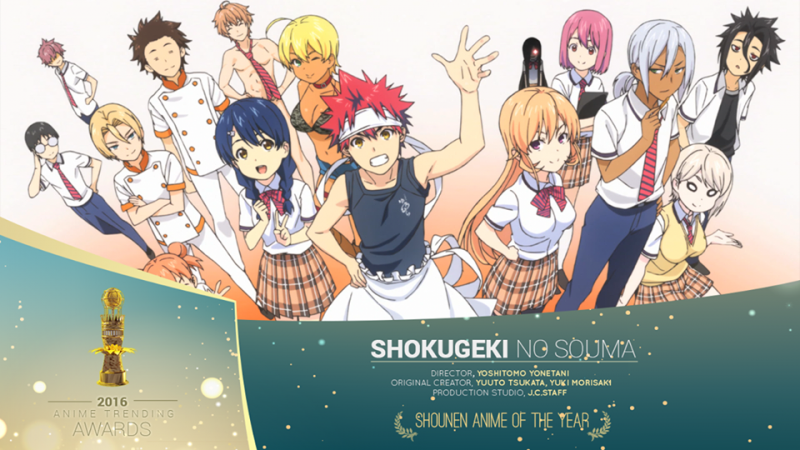 The upcoming episode titled "Dawn Will Come Again" of "Food Wars! Shokugeki no Soma" season 2, also known as "Food Wars! Shokugeki no Soma: The Second Plate" will showcase the culinary battle "Shokugeki" between Soma and his most prominent rival Subaru.
Recent rumours have stated that the episode will closely follow the story-line of manga and hence, Soma will defeat Subaru with his iconic Beef Stew dish. However, this time, it won't be the classic preparation as Soma will make some significant improvements in his dish that will ultimately help him win against Subaru.
In the earlier episode, Subaru was shown to defeat Takumi with his unique recipe of fried egg and lemon curd. Subaru is known for observing his opponents' cooking style and he creates a recipe of his own that is the improved version of his opponents'. Hence, the strategy often leads him to victory.
The Shokugeki battle between Soma and Subaru had already started in Episode 5 titled "The Secret in the First Bite" and fans are eagerly waiting to watch how Soma will put an end to Subaru's victory run. However, it seems that Soma won't be alone and will be assisted by someone in order to defeat Subaru.
According to several recent rumours, Erina Nakiri will help Soma to improve his recipe of Beef Stew. She will get him several extra ingredients that will enhance the flavour of the dish and make it more delicious than ever before. Erina has been awarded with God's Tongue; a recognition given to the cooks and chefs who prepare the best culinary palate in the world.
According to Yibada, there is a significant possibility that Soma and Erina will collaborate in one of the future episodes and will participate in the doubles' Shokugeki competitions.
The exact air date of Episode 6 has not been revealed yet. However, several speculations suggest that it will air sometime in August on Crunchyroll.