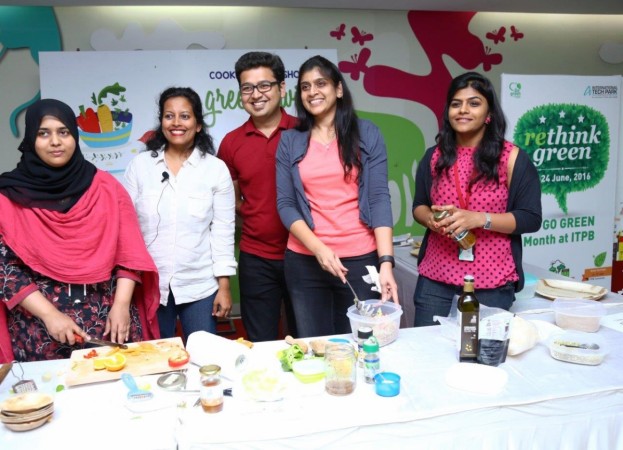 If you are someone who has just started out in the kitchen and have limited knowledge about cooking, Saffron Trail is what you should Google. Created by doctor-nutritionist Nandita Iyer, the blog comes in handy when planning on dialing up culinary skills a notch.
International Business Times India got in touch with the master chef and in the email interaction, she gave some interesting insights on nutrition and even shared an easy-to-make salad recipe.
International Business Times: What meaning does Saffron Trail hold? What is your story and how and when did blogging come into the picture?
​Nandita: There's no meaning as such. It came to me on an impulse when I was cooking with saffron and my whole kitchen was full of the aroma of this magical spice. I happened to be thinking about what to name my blog around the same time, and Saffron Trail had a nice ring to it.
I'm qualified as a medical doctor, did my advanced studies in nutrition and combined that with my passion for food and cooking. Blogging was just a way to log all my kitchen experiments, which I started in 2006.​
IBT: Healthy food doesn't enjoy a good reputation; they are often scorned at. How would you break the notion?
​Nandita: I don't like tasteless food myself, so if I cook something healthy, it also has to be delicious. The proof is in the pudding, so when people who hate tofu enjoy my grilled tofu salad, I know they've been converted.
​IBT: What is your definition of nutritious food? Which is your favourite food?
Nandita: ​Less of refined food, as close to its original form as possible, rich in complex carbs, protein, fiber, vitamins and other micronutrients is something I'd consider healthy. My favourite healthy ingredient would be millets - so easy to consume this as a whole grain in a variety of foods.
IBT: Some of the publications have called you the "Internet MasterChef." How do you react to such tags?
​Nandita: It is just a tag, and I don't have any reaction to this.
The recipe below:
Mexican style bean and corn salad

Ingredients

1.5 cups cooked rajma beans or black beans

1 cup frozen sweet corn, microwave-d and drained

Handful of fresh coriander

1 tsp roasted cumin powder

1 tsp dried oregano, crushed

1 green capsicum, diced

1 large tomato, deseeded and diced

1 medium onion, finely chopped

Juice of 2 lemons

Salt

4-5 slices of pickled jalapeños, finely chopped

-------

Directions

In a large bowl, toss everything together and serve at room temperature or chilled. You can either use this as a filling in a roll along with some mashed avocado or use it as a salsa along with baked tortilla chips for a healthy appetiser.