Many fast moving consumer products (FMCG) like shampoo, chocolates, nutrition drinks and condensed milk likely to fall under 5-15 percent tax slab after Goods and Services Tax (GST) and majors in the segment have decided to slash prices with immediate effect. But the benefits of the price cuts are unlikely to reach the consumers very soon as some retailers want the companies to take back old stocks before price reduction.
The GST Council eased many items, including FMCG products, from higher tax slabs on its November 9 meeting held at Guwahati.
Firms like Hindustan Unilever, Dabur, Amul, GlaxoSmithKline (GSK), Procter & Gamble, Nestle and Perfetti Van Melle said they have either decided to cut down prices or are planning to do so after the GST Council cut tax on consumer goods to 18 percent from 28 percent, the Times of India reported.
"We will drop prices at least by 5 percent on our shampoo range," said Sunil Duggal chief executive at Dabur.
Amul, India's largest dairy firm said it would slash prices of condensed milk and chocolates by 5-10 percent with immediate effect. GSK might also cut the price of popular chocolate health drink Horlicks in line with the new rate.
But according to the industry executives, some retailers have said that they would not slash prices unless producers protected their margins and took back old stocks before the implementation of price cuts. This might act as a hurdle for the companies on passing the benefits to the end consumers.
"Technically, the retailers have an option to either reduce the price right away or a bit later. However, since the law states that no one can profit from GST, the entire profit made from the date of reduction would eventually need to be passed on to customers," said Pratik Jain National leader at PwC India.
However, discussions between the major FMCG firms and the retailers have already started and will take about a week to take a final call on the matter. Also as the law makes it compulsory for the retailers to pass on the benefits to the consumers, even the tax experts have asked them to settle the issue as soon as possible.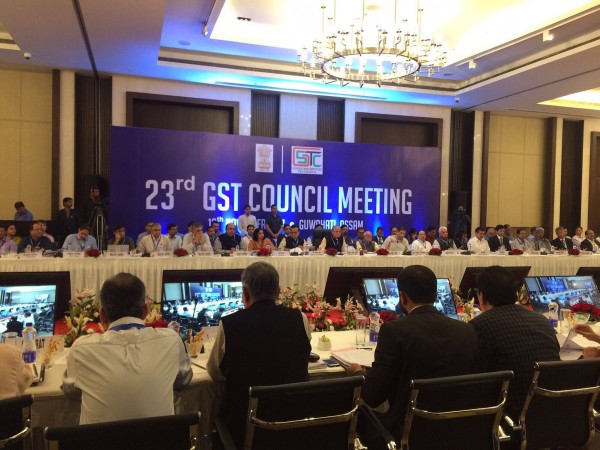 The 23rd meeting of the GST council headed by Finance Minister Arun Jaitley was held in Guwahati on November 9-10. The Council has shifted 178 items from the top bracket of 28 percent to 18 percent and introduced changes in GST returns filing to ease the burden of taxpayers.
The new rates will be applicable from 15 November which is expected to provide relief to consumers. Earlier Jaitley also said that the purpose of tweaking GST rates is to ease the affordability for consumers.