Finance Minister Arun Jaitley welcomed the interest rate cut by the Reserve Bank of India (RBI), terming the move as "very positive for the economy."
The RBI cut its repo rate by 25 basis points, to 7.75%, for the first time in almost a year, on the back of easing inflation and weak demand.
Repo rate is the rate at which banks borrow from the RBI. A reduction in the rate makes funds cheaper and helps retail and institutional borrowers reduce their interest outgo, a key factor in deciding to fund projects or investments through a bank loan.
"Reduction in the rates is a positive development. It will lead to more money in the hand of the consumers and result in greater spending. It's positive for the Indian economy," Jaitley told reporters on Thursday, according to Business Line.
He expressed hope that the move will assist in reviving the investment cycle that the government seeks to restore.
Meanwhile, Subramanian noted that the move would provide some fillip to the economy, directly and indirectly.
"It does signal a shift in the underlying (monetary) stance going forward," said said Arvind Subramanian, Chief Economic Adviser to the Finance Ministry in an interview with television channel CNBC-TV18.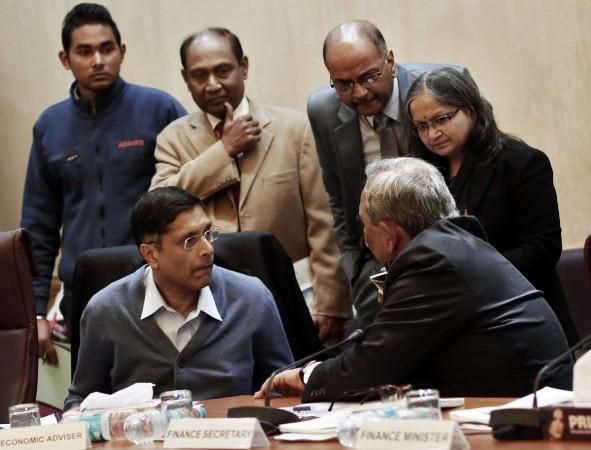 The BSE Sensex traded at 28,016.24, up by 669.42 points or 2.45% at 1:23 pm.