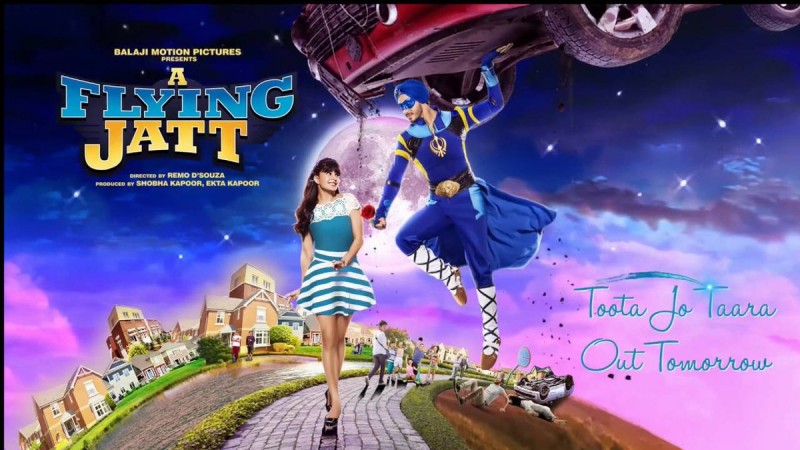 A little bit of research on the internet will tell you that over the past few years Hollywood has churned out a fleet of superhero films. Thanks to comic book writer Stan Lee, Iron Man, The Hulk, Thor and such have a rich back story, which is why these men do not have work hard to build a rapport with the audience.
Here, caped-crusader Krrish has a strong fan base, but rest — G.One, Drona — not so much. However, Mr. India is often remembered for its advanced wrist watch, on wearing which Arun Verma (Anil Kapoor), a street musician, becomes invisible to the naked eye.
So, will Flying Jatt be the next most-loved desi superhero? Take a look at some of the key aspects that may work in favour of the film, and in the process make Flying Jatt a phenomenon of sorts.
Tiger Shroff as a superhero
This young star has time and again proved that there's no better name than him when it comes to performing gravity-defying stunts and throwing the perfect-looking punches at bad guys while protecting the damsel in distress. In "A Flying Jatt," Tiger will be seen doing the same, only mid-air.
Jacqueline Fernandez as the damsel in distress
She does the dainty lady pretty well — "Kick" — and thus, fits the storyline. The question now is, will she need any saving or will she be taking on some low lives on her own as well?
Storyline
This superhero realises his true powers a bit later than most super humans, which makes for interesting montages. In the trailer itself, the Flying Jatt is shown to struggle with his flight. In one of the scenes, he nose dives into a police jeep and later apologies. Also, he is shown as someone who is also very regular and has stuck to his roots despite being someone with superpowers. So, expect superhero stepping out for grocery shopping.
Remo D'Souza
This choreographer-turned-director has given viewers three very entertaining films — "F.A.L.T.U ," "ABCD: Any Body Can Dance" and "ABCD 2" — and from the looks of it, may continue his good run with "A Flying Jatt" as well. "ABCD 2" had the right amount of dance that was laced with a good dose of romance and comedy, a few of the many factors that helped it work at the box office.
Music
"Beat Pe Booty" is scaling music charts quick and has made it to most playlists. Also, industry's A-listers have flaunted their dancing skills and shared their versions of this Sachin-Jigar number. "Toota Jo Kabhi Tara" is a soft, romantic track, which has clicked with the listeners.
"A Flying Jatt" releases on Aug. 25 and stars Amrita Singh and Nathan Jones in supporting roles.