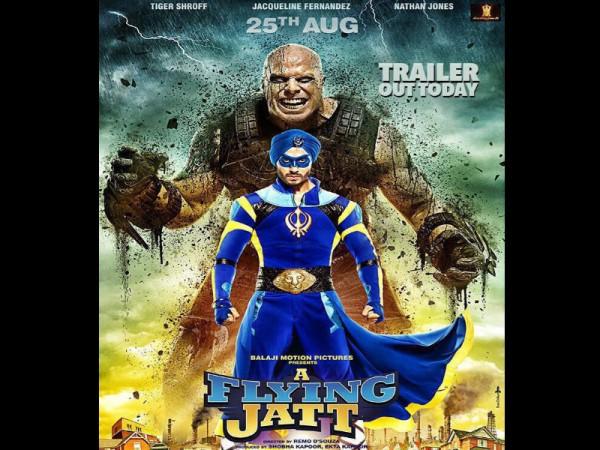 Caped crusaders are known to fight monsters, avert apocalyptic disasters and save the world. Our home-grown superhero, "A Flying Jatt," does all that and more in the just-released title track.
It has been sung by Raftaar, Mansheel Gujaral and Tanishkaa and composed by Sachin-Jigar. It's peppy, catchy and focuses on Tiger Shroff's flawless dancing skills quite a bit.
What will surely catch your attention are the little kids dressed up as Spiderman, Hulk, Batman Cat Woman and Wonder Woman. Also look out for the group of girls, who have their bone-breaking movies on point.
The Remo D'Souza directorial was trolled heavily when the trailer was released a few days ago. Social media users were having a field day with it. While some are still at it, Hrithik Roshan has expressed an interest in the film. He tweeted: "I really ws surprised byDIS totally whackd out take on supaheroes."
In other news, at the trailer release event Tiger said why he relates to his character in the film. The young star loves heroes who are "underdogs" and very "human." "He was very unsure about his super powers, he didn't know how to use them, he is scared of heights, speed, especially he is scared of his mom, but he has to listen to her," Tiger told the Times of India when asked to describe his role.
To open in theatres on Aug.25, the film also stars Jacqueline Fernandez and Amrita Singh in key roles.
Catch the title track here: