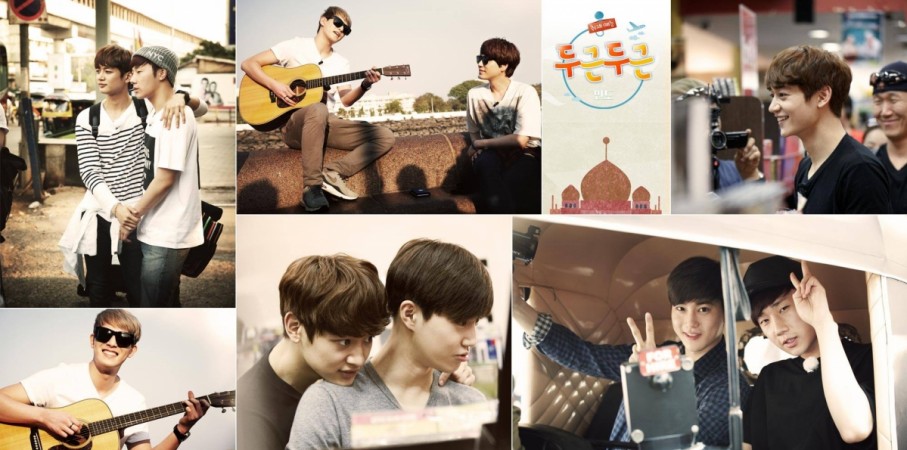 Popular Korean celebs, including EXO's Suho, Super Junior's Kyuhyun, TVXQ's Changmin, SHINee's Minho, CNBLUE's Jonghyun and INFINITE's Sunggyu, visited India for their new variety show "Fluttering India".
The program, produced by Lee Ye Ji of the "Hello Counselor" fame for KBS 2TV, revolves around the cast members' interactions with the people in India and the challenges faced by them, such as language barriers.
"It's a program that was planned as a series. But it was so hard to coordinate the members' schedules. As they say, it's hard to even catch a meal with each other and it's the dream of the 'Fluttering' series that these same members would stay on," the producer said, according to Soompi.
Meanwhile, she also shared her experience with the cast members and said, "It was the first time that the members met the staff and we got to know each other on the way, such as who likes what and who's good at what. At first, we didn't tell them much when we went to India because we wanted to emphasize the reality of the show."
EXO leader Suho also opened up about his new project. "I'm the leader [of EXO], but I was the youngest in this group so it felt very comfortable and nice. My seniors were considerate of me and I was able to have fun during filming," he said.
"Fluttering India" premiered on Friday, 10 April, at 9.30 pm Korean time.