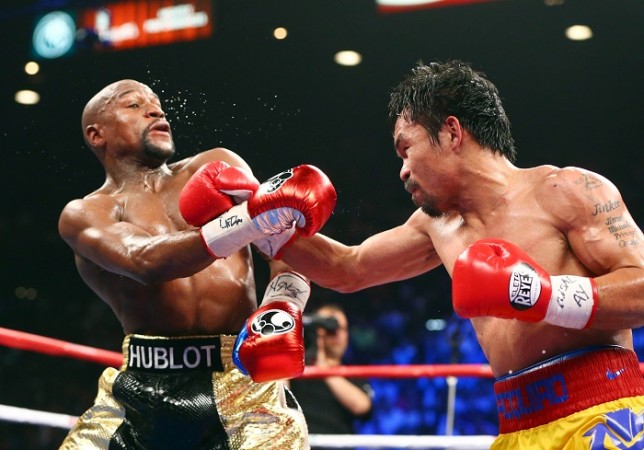 American boxer Floyd Mayweather is the highest paid sportsman in the world, according to Forbes' 100 Highest Paid Athletes. He has topped the list for the second time in a row.
Mayweather earned $300 million last year, most of it from the "Fight of the Century" against Manny Pacquiao.
Cricketer MS Dhoni is the only Indian sportsman to feature in the list. He has been ranked at 23 and his earnings have been pegged at $31 million. The 33-year-old earned $27 million from endorsements and the rest from salary and winnings.
In 2014, he was ranked at 22.
"He led India to the semifinal round of the 2015 Cricket World Cup before suffering a loss to eventual champion Australia, and in May the Chennai Super Kings went to the IPL Finals for the sixth time in his eight years as team captain," Forbes said.
Filipino boxer Manny Pacquiao has been ranked second with earnings of $160 million.
Mayweather and Pacquiao's 'Fight of the Century' on 2 May 2 earlier this year broke many financial records.
"Mayweather's 300 million year shatters the record for athlete earnings, which was previously held by Tiger Woods who banked 115 million in 2008," Forbes said.
Russian tennis star Maria Sharapova is the highest ranked woman (26th place) in the list with earnings of $29.7 million.
Chinese tennis player Li Na too features on the same list but below Sharapova.
Footballing superstars Cristiano Ronaldo ($79.6 million) and Lionel Messi ($50 million) occupy the third and fourth spot respectively.
Swiss tennis star Roger Federer ranks fifth.
German Formula One driver Sebastian Vettel, Rafael Nadal, Novak Djokovic, Wayne Rooney and Usian Bolt are some of the prominent sports personalities in the list.