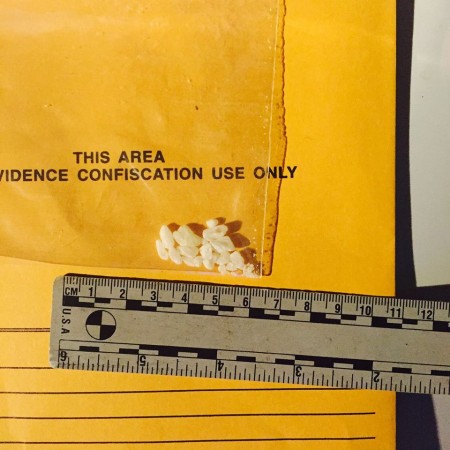 A cheaply available synthetic drug, "flakka", is wreaking havoc across Florida, where those who consumed the 'deadly' drug were seen ripping off their clothes and believing they have supernatural powers, while engaging in violent activities.
Flakka, gets its name from "la flaca," which is a Spanish slang word for a beautiful woman, according to CNN. The drug, which has also made its presence felt in Ohio, Illinois and Texas, is also known as "gravel," according to Reuters.
The powerful synthetic drug that is being hailed as the king among all drugs is sold for $3 a capsule and can be snorted, swallowed, injected, smoked or inhaled using an electronic cigarette.
Florida's Broward County, which alone has seen more than 300 cases of flakka, calls the drug a cheap high with very deadly consequences. Broward County Sheriff Scott Israel, in a public broadcast video, urged local residents to 'stir clear' off a flakka user, if they come across any.
"The drug causes paranoia, hallucinations, fits of violence and most importantly it kills," Israel stated.
In April, a man high on flakka attacked a police officer. The 41-year-old man plucked out the electric probes from the Taser fired by the police and tried to stab an officer using his badge, while proclaiming that he was Thor, a mythical god, Miami Herald had reported.
In another incident reported by NBC affiliate WFLA, two men high on flakka, in separate incidents, tried to break into the Fort Lauderdale Police Department. Both thought that they were being chased by imaginary people and in the process one of the men ended up impaled on a security gate.
"People, they start going crazy, just like PCP and LSD did in the old days," Drug Enforcement Administration's Miami field office Special Agent Kevin Stanfill told Jacksonville station WJXT. "They get super-human strength, they get paranoid. We get instances here in Florida where a man bit his baby; we get instances here in southern Florida where a man put this baby under water."
According to Sun-Sentinel, Broward County's largest hospital system sees at least 20 emergency cases related to flakka. Since September 2014, at least 16 people have died due to the use of the drug.