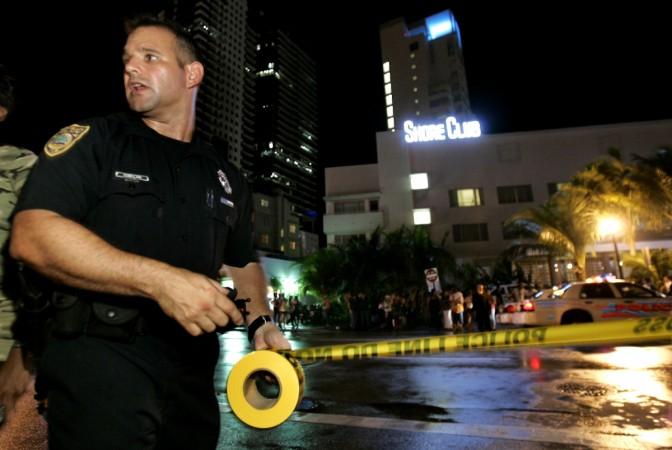 UPDATE: 5:11 p.m. IST — The shooting at Pulse, a gay club, was a "domestic terror incident" that killed at least 20 people and injured 42 others, the Orlando police said at a press briefing. The police recovered a rifle, a handgun and "some type of device" from the attacker, according to BBC.
A gunfight broke out inside Pulse between the gunman and a police officer, Police chief John Mina said. The shooter then took hostages and hid in another area of the club, he added. One police officer was injured in the firing.
Pulse nightclub shooting: Approximately 20 people dead inside the club.

— Orlando Police (@OrlandoPolice) June 12, 2016
UPDATE: 3:41 p.m. IST — The man who opened fire inside a gay nightclub in Orlando city in Florida early on Sunday morning is dead, the Orlando police have said in a tweet.
The police also confirmed that several people died in the attack at Pulse club while many others were injured. "We can confirm this is a mass casualty situation. Support from local/state/federal agencies. We expect to brief media shortly," the police said in another tweet.
Original Story —
Several people have reportedly been injured in a gunfight at a gay nightclub in Florida's Orlando city on Sunday. The shooter is feared to have taken hostages, BBC reported.
The police and ambulances have been rushed to the spot. Several people have been injured in the shooting, NBC-affiliated television WESH quoted the Orlando police as saying.
Two attackers are suspected to be behind the shooting. "Patron at Orlando nightclub shooting: two gunmen. Heard approx 40 shots. Has no idea how he got blood on shirt, [sic]" WESH reporter Bob Kealing tweeted. The police are looking for the suspects near Orlando Regional Medical Centre.
Stewart Moore, another reporter with the television in Orlando, said in a tweet, "source tells me suspect wearing a bomb. [sic]"
The shooting is believed to have occurred around 2 a.m. at the Pulse Club in Orlando. "Everyone get out of pulse and keep running, [sic]" Pulse Orlando said in a Facebook post.
"I was there. Shooter opened fire @ around 2:00am. People on the dance floor and bar got down on the floor and some of us who were near the bar and back exit managed to go out through the outdoor area and just ran. I am safely home and hoping everyone gets home safely as well, [sic]" an eyewitness named Ricardo J Negron Almodovar said in comment to Pulse's post.
Breaking: Search for nightclub shooting suspect or suspects near ORMC @WESH pic.twitter.com/jr8sh28AZc

— bob kealing (@bobkealingwesh) June 12, 2016