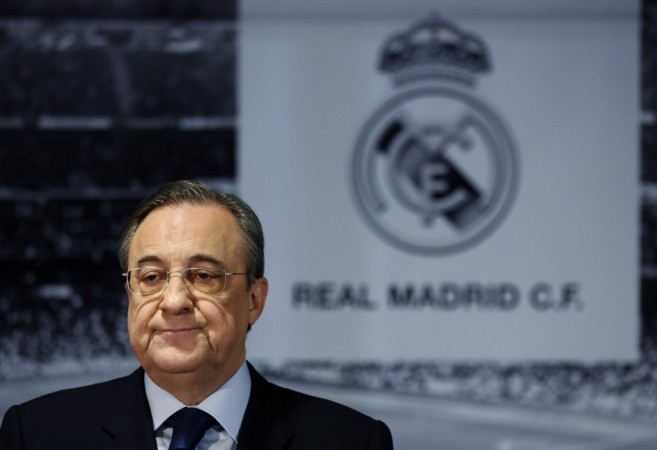 Real Madrid president Florentino Perez has compared his club's business model to that of the Ferrari F1 team. His reasoning is based on Ferrari's acquisition of former World Champion Kimi Raikkonen, who will partner with Fernando Alonso next season.
"Real Madrid are a bit like Ferrari," Perez was quoted as saying by Goal.com. "Ferrari always aim to sign the best drivers around as well, yet don't always emerge victorious."
Madrid are always ready, despite the cost, to bring in the world's best players.
"Our strategy is not to just pull out the cheque book time and time again," he said. "We are successful because our model is unique and allows us to sign the best players."
Real Madrid currently holds the record for the two most expensive signings in history. The most expensive, Gareth Bale, was bought this summer with a transfer fee believed to be in the region of £86 million.
In 2009, Madrid bought Cristiano Ronaldo from Manchester United for £80 million pounds, who held the record until Bale's arrival. Madrid have broken the record five times in recent history; first with Luis Figo, secondly with Zinedine Zidane who was followed by Ricardo Kaka, Ronaldo and now Bale.
Zidane, who was signed in 2001 for £47 million, now holds a coaching position at Madrid. The Frenchman has spoken of his surprise at the historic sum of money paid for Bale.
"You need to ask that question in a year's time," he said, after being asked whether Bale was worth the money.
"Ten years ago, they bought me for 75million euros and I said I wasn't worth it," the World Cup winner was quoted as saying by Sky Sports.
"Today, I tend to say a player is not worth that," he said earlier this month. "Two clubs agree on a price and no-one is forcing the other to do anything."
"That's football. Unfortunately, it's incomprehensible with what's happening today to pay so much," he concluded.