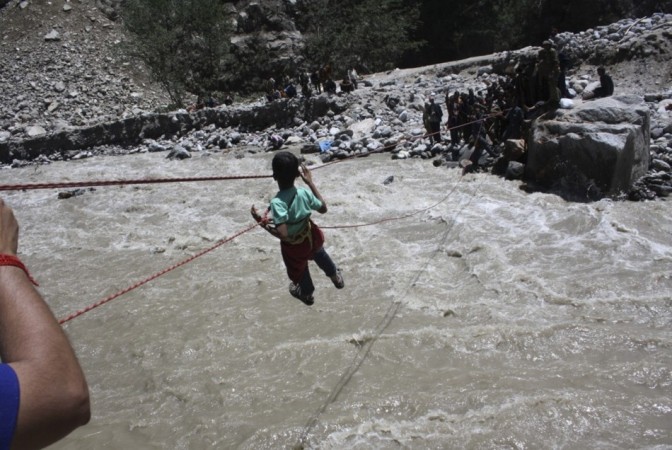 Authorities at Assam's Kaziranga National Park, which is a Unesco World Heritage Site, are put on alert to take all precautionary measures to protect the wildlife after flood waters entered the park.
The waters have entered Burapahar and Bagori ranges of the park, forcing animals to take shelter on platforms that are built on a higher platform for them, park sources told PTI.
"The park gets flooded every year and this is very important from the ecological point of view. Floods are necessary as they wash away the unwanted weeds from the park," Park Director NK Vasu said.
"However, we have put in place a flood management plan anticipating high floods like last year, when animals suffer and poachers also take advantage and kill rhinos inside the park," Vasu told IANS.
Kaziranga National Park, which is famous for the one-horned rhino, is surrounded by four major rivers including the Brahmaputra. According to reports, the water level in the Brahmaputra and some of its tributaries are rising.
The park authorities have kept 125 speed boats ready for emergency operation. Also, around 45 domesticated elephants will be used for the same reason.
Officials have also taken special precaution to prevent poaching of animals. Over 150 anti-poaching camps with the personnel have been put on alert.
"Around 1,200 officials, including district forest officers, forest guards, home guards, boatmen and commandos of the elite Assam Forest Protection Force (AFPF) are deployed at the park," IANS reported.
Last year, around 540 animals were killed in the flood at the UNESCO World Heritage site.