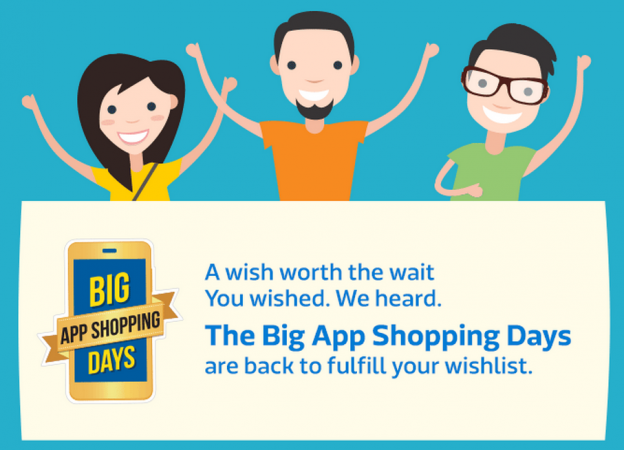 Shopping on Flipkart via your office or home PC could be history soon. If the latest rumour is to be believed, Flipkart will be accessible only via smartphone app.
The move is expected to take place by September this year, when Flipkart will finally rest all of its desktop operations in favour of the smartphone, according to The Times of India, which cited people familiar with the matter.
According to the daily, Flipkart's chief product officer Punit Soni revealed the company's plans to shift to app-only mode starting September during a town hall meeting last week.
Flipkart did not comment on the speculation but didn't deny it either.
"India is gradually transitioning from a mobile first to a mobile only country. At Flipkart, we have been following a mobile first approach and 70-75% of our total traffic is already coming from our mobile app. We are constantly experimenting with various aspects of our service to create the best shopping experience for our users on our app," Flipkart spokesperson told First Post.
If Flipkart switches to app-only mode, it will be following Myntra, which ditched its desktop operations about two months ago.
The fashion e-tailer's move was widely criticised by users as mobile shopping has several downsides such as low Internet speed, poor network coverage, data limitations and incompatible phones.
Although unconfirmed, Flipkart's app-only plans have already resulted in a backlash from its users. The company has also became the butt of jokes on Twitter.
Check out some of the tweets below:
Next move: no more app, come to our godown and buy. #Flipkart https://t.co/pEr6sNgmRp

— NotYourAverageClown (@clockworkclown) July 7, 2015
Gayi Bhains Paani Mein... #flipkart Embraces App-Only Mode; Will Stop Selling Via Website From September Onwards http://t.co/6wBX2zj79n — Arun Prabhudesai (@8ap) July 7, 2015
So I'll need a smartphone to buy myself a new smartphone? #flipkart

— Abhishek Gupta (@mikig2) July 7, 2015
#Flipkart Embraces #App-Only Mode; Will Stop Selling Via Website From September. I don't think its a right move. http://t.co/40y5uhZXsp — Priyanshu Rana (@priyanshu_rana) July 7, 2015
One of the best shopping experiences in India #flipkart has decided to give us the worst shopping experience by going app-only. #PleaseDont

— Aaditya (@A_Nygma) July 7, 2015
Dear @Flipkart If you go 'APPONLY" then I will go "Amazon Only" Won't install yet another app with access to all my data! #flipkart — Harsha Kollaramajalu (@hkollar) July 7, 2015
How the web customers of @Flipkart will take this? I believe one should get choice between app & web. #Flipkart #AppOnly

— Rishi Gautam (@rishijubliant) July 7, 2015
#Flipkart to go app only from September. Talk about digging it's own grave.. @8ap — Mooch Vendetta (@moustachebanter) July 7, 2015
As if #Myntra app-only has been a success. It appears #flipkart is willing to risk little bit of market share by going app-only #Ecommerce

— Siddarth Shukla (@SiddarthShukla) July 7, 2015