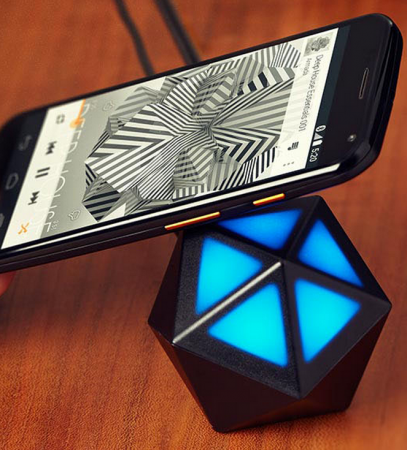 To make its mobile app more popular, leading Indian online retailer Flipkart has once again started its three-day-long 'Big App Shopping Days'. Limited only for mobile app users, the sale started on Monday.
Flipkart is offering attractive discounts on many popular smartphones, including Xiaomi Mi 4, during the sale period. Through the Big App Shopping Day, Flipkart has also started selling OnePlus One 16GB and 64GB editions, which were so far only available on Amazon, and Xiaomi Mi band. Motorola added thrill to the sale offering good discounts on all its phones available in India.
During the sale, Flipkart mobile app users can buy a Google Nexus 6 smartphone for Rs 34,999 with an additional Rs 2000 discount. Moto E 2nd Gen 3G edition has been made available for Rs 5,999, while Moto E 2nd Gen 4G and Moto E 1st Gen are being offered at Rs 6,999 and Rs 3,999 respectively. Moto G 2nd Gen is now available only for Rs 9,999 and Moto X 2nd Gen at Rs 11,999, while the latest Moto Turbo is offered at Rs 26,999.
In addition to general discounts, Motorola is also sweetening the deals by introducing exchange offer. For Google Nexus 6 it is offering an exchange offer of up to Rs 15,000, while on Moto Turbo and Moto X 2nd Gen one can get up to Rs 15,000 and Rs 10,000 exchange discount respectively.
Moreover, Flipkart is also offering a 10% cashback on purchases made through State Bank of India debit and credit cards on transactions for Rs 6,000 and above. The maximum discount per card has been limited to Rs 1,500.
| | |
| --- | --- |
| Model | Offer |
| Google Nexus 6 | At Rs 34,999 INR 7000 off + Exchange benefit up to Rs 15000 + additional Rs 2000 off |
| Moto E (2nd Gen) 3G | At Rs 5999 + Exchange benefit up to Rs 2000 + Airtel Offers |
| Moto E (2nd Gen) 4G | At Rs 6999 + Exchange benefit up to Rs 2000 + Airtel Offers |
| Moto E 1st Gen | Available at Rs 3,999 with exchange benefit of up to Rs 1500 |
| Moto G (2nd Gen) | At Rs 9999 + Exchange benefit up to Rs 5000 |
| Moto Turbo | At Rs 26,999 with exchange benefit up to Rs 15000 |
| Moto X (2nd Gen) | Available at Rs 11,999 with exchange benefit up to Rs 10000 |