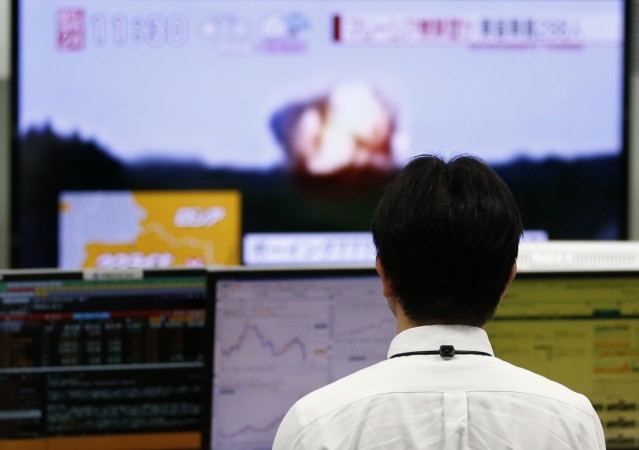 Ukrainian authorities have released what they claim to be an intercepted telephonic conversation between pro-Russian separatists and the Russian military officers, in which it is revealed that the separatists shot down Malaysia Airlines flight MH17 after mistaking it to be a military aircraft.
Within hours of the crash, the Ukrainian Security Service put the Russian-language conversations on YouTube, claiming that it had been proved the pro-Russian separatists had deliberately downed the plane with assistance from the Russians.
Although the official video was posted by official Ukrainian government source, the veracity of the recordings cannot be independently confirmed.
Watch the Video below, which also contains translated captions on English of the alleged conversation between pro-Russian militants and a Russian military member.

In the video a male voice, identified as separatists' leader 'Igor Bezler' tells members of the Russian military intelligence that they had downed the plane.
"Having inspected the scene of the airplane crash, terrorist decided that they had shot down a civil aircraft," a caption in the official video reads.
The video is a collection of three separate recordings, the first one of which contains conversation between a separatist leader and Russian military intelligence leaders – the first time the downing of the plane is ever discussed.
The second recording contains conversation of a male captioned simply as "The Greek" who is being informed by Russian military man captioned as "Major" that the "Chernukhino lads shot down the plane."
"Well, the plane fell apart in the air, near the Pertropavlovskaya coal mine. The first casualty 200 (dead body) has been found. A civilian," the Major tells 'the Greek'
The third recording is between a pro-Russian militant identified simply as a fighter, and a Cossack commander, Nikolai Kozitsyn.
"Regarding the plane shot down in the area of Snezhnoye-Torez. It's a civilian one. Fell down near Grabovo. There are lots of corpses of women and children. The Cossacks are out there looking at all this," the fighter says, adding: "They say on TV it's a Ukrainian AN-26 transport plane, but they say it's got Malaysia Airlines written on the plane. What was it doing in Ukrainian territory?"
The Cossack commander in his response says: "That means they were carrying spies. They shouldn't be [curses] flying. There is a war going on."