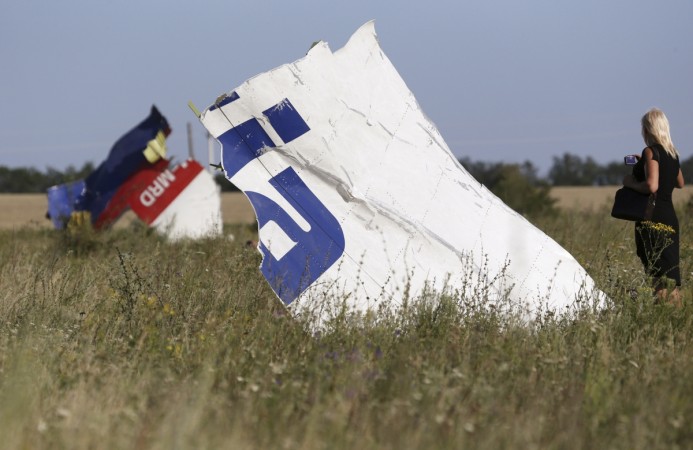 The bodies of around 80 people, who died when Malaysia Airlines flight MH17 was shot down allegedly by the pro-Russian separatists in eastern Ukraine two weeks ago, could still be at the crash site, officials stated on Thursday.
The revelation comes after Russia was slapped with a never-before-seen sanctions on Wednesday, thought to be the toughest one since Cold War.
The European Union, the United States and Australia have all accused Russia of providing arms and ammunitions to the militants suspected of being responsible for the downing of the wide-bodied Malaysian jet, in an incident that killed all 298 people onboard - most of them Dutch.
"My great fear is Russia is actively undermining this process," Australian foreign minister Julie Bishop said on Wednesday, the Telegraph reports.
"We learned today that there could be the remains of up to 80 bodies on the site."
Fights between Ukrainian forces and pro-Russian rebels in the area have prevented international investigators from being able to get to the crash site, in their bid to search for and recover more bodies. Some officials have even accused the militants for deliberately blocking access to the site.
There is no sign of the violence coming to an end in the region, even after nations of the G7 called for a ceasefire, in order to allow search and recovery of the missing bodies.
"We call upon all sides to establish, maintain and fully respect a cease-fire at and around the crash site, as demanded by UN Security Council resolution 2166 so that the investigators can take up their work and to recover the remains of all victims and their personal possessions," read a G7 statement.
Experts from the Netherlands and Australia have tried in vain for over five days to get access to the crash site.
While most of the bodies have been recovered, the Dutch forensic team has been cited saying that there are still the remains of around 80 people and their personal belongings yet to be secured.