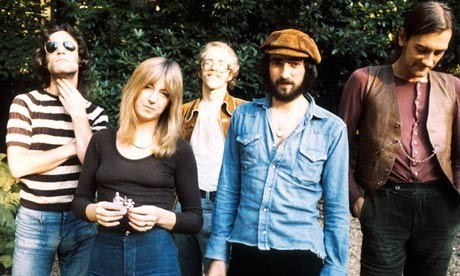 John McVie, the bass guitarist of Fleetwood Mac has been diagnosed with cancer and the band has halted its world tour, cancelling concerts in Australia and New Zealand.
Fleetwood Mac, the American-British rock band has been giving the world some of the best songs ever written and sung till date. And it's no secret that a band is nothing without its bass guitarist. Therefore, when the band's bass guitarist John McVie was diagnosed with cancer, band members thought it only befitting to cancel part of their world tour. They announced that they will not be performing in New Zealand and Australia so that McVie could take time out to be treated for his illness.
Band members Mick Fleetwood, Stevie Nicks and Lindsay Buckingham issued a statement apologizing to their fans for cancelling their 14 days show and hope "fans everywhere will join us in wishing John and his family all the best." Band spokeswoman Liz Rosenberg did not reveal what type of cancer McVie is being treated for.
McVie joined Fleetwood Mac shortly after its formation in London in 1967. He became a part of the Rock and Roll Hall of Fame in 1998. The band is known for its 1970s hits like "Don't Stop" and "Dreams."