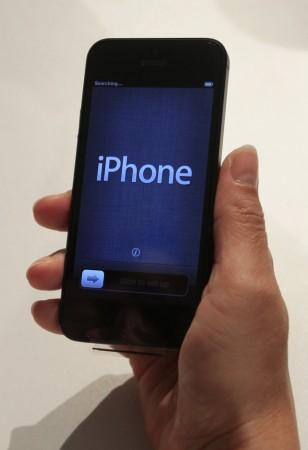 Apple's new iOS 6.1 update, which was released a few days ago, reportedly has a flaw which puts the personal data of iPhone users at risk.
The flawed iOS 6.1 update will allow hackers to easily bypass the lock-screen password with very little effort. Once the lock-screen is breached, hackers can view the iPhone owners' contact list, voicemails and photos.
Soon after the news of the loophole in the iOS 6.1 update emerged, Apple acknowledged the existence of the issue. Company spokeswoman Trudy Miller said that "Apple takes user security very seriously". She further said, "We are aware of this issue, and will deliver a fix in a future software update." reported All Things D (Wall Street Journal).
The flaw was first noticed by a blogger identified as VideosdeBarraquito. He had posted a two-minute video on YouTube showing a step-by-step procedure to unlock the iPhone lock-screen.
Last week, iPhone 4S users in the UK were advised by the national carrier Vodafone to refrain from upgrading their smartphones with iOS 6.1 update. The telecom carrier in a statement said that the iOS 6.1 upgrade affected the 3G performance of the handset.
It was said that some customers experienced difficulty in receiving calls and connecting to the internet. Following the outcry over the bug, Apple released an update to fix the issue on Monday.
(With inputs from The Verge)