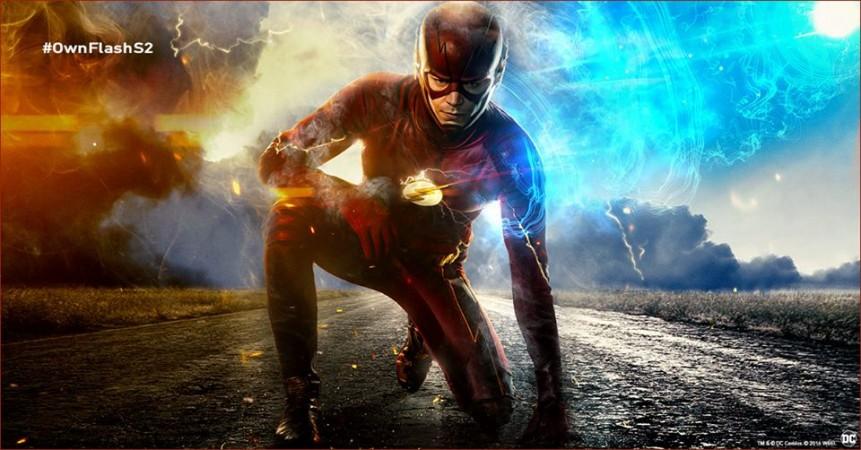 The Flash Season 4 ended with Barry Allen (Grant Gustin) and the S.T.A.R Labs team putting to rest The Thinker (Neil Sandilands) and bringing back the Elongated Man/ Ralph Dibney (Hartley Sawyer). And, like any other finale, the makers left a tinge of a hint of what's coming next - mystery girl a.k.a Nora Allen (Jessica Parker Kennedy), Allen and Iris-West-Allen's (Candice Patton) daughter from the future.
There was already considerable chatter around the mystery girl among fans on social media, when Gustin decided to fan the fire. He told Entertainment Weekly that he was particularly excited about what Season 5 holds for him and the viewers.
"It's been the thing that I've been most excited about all season, which sounds ridiculous because it's really a season five thing," the actor was quoted as saying. Although this doesn't reveal much about the next season, we can expect it to revolve around Nora and what happened when she decided to help his father out during the final showdown.
Did she mess with the timeline? Was another Flashpoint created? Was Barry supposed to die while protecting Central City from the satellite The Thinker had sent rolling from the sky? We'll have to wait for a few months before these get answered.
Meanwhile, a YouTube channel, Pagey, has managed to get their hands on a bunch of leaked on-set photos, which reveal the mystery girl's suit. It's in grey-black with a lightning bolt symbol in yellow.
What's more interesting is this theory that Barry and Iris could be conceiving twins, if the makers decided to go with what's in the comic books. Apparently, the couple reunites for a short span of time before Barry leaves for his journey beyond in the 30th century. This is when Iris is pregnant with twins, who are born with speedster skills and are named Don and Dawn - together Tornado Twins.
In other news, Tom Cavanagh's H.R. Wells will put on a new hat; play a different version of wells in the upcoming season. Apparently, the producer-actor had a little chat that this character will be funny and unique, different than what Cavanagh has played so far.
Danielle Panabaker, who plays Dr. Caitlin Snow/ Killer Frost on the show, is up for an interesting challenge. She's prepping herself to go behind the cameras, direct her first ever episode for The Flash Season 5.
"I am so excited to direct my first episode of television and so grateful that I get to do it with my @CW_TheFlash family," the actress announced on Twitter.
The Flash returns on CW, October 9, Tuesday. Also, the antagonist is not a speedster this time.