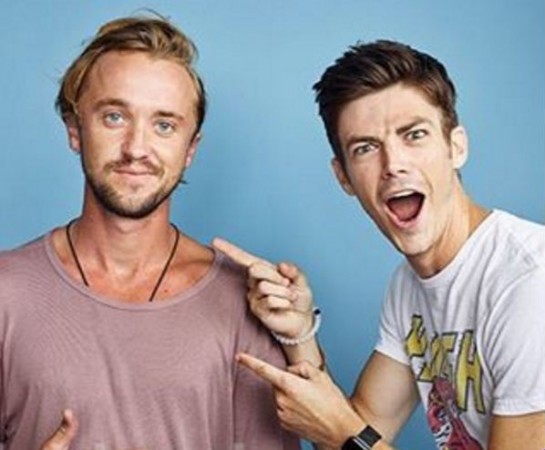 Season 3 episode 7 of The Flash confirmed that Julian was indeed Doctor Alchemy, something that was speculated ever since Harry Potter actor Tom Felton came on board the superhero series. This was why Julian hated Barry, and Tuesday's episode saw him forcing Barry to quit his job at the CCPD so that he wouldn't reveal the truth about Caitlin and Killer Frost.
So, Julian is Doctor Alchemy and he is Savitar's acolyte, making the duo truly dangerous. And the evil this duo will unleash is something Team Flash is not ready for, previewed The Flash executive producers Aaron and Todd Helbing.
"Doctor Alchemy is not a speedster. He's like an alchemist, he's able to turn things into other things," Aaron told E!Online. "He's a bad dude!"
Todd added: "In season one with Thawne, it was very clear what he had to do. In season two, Zoom was more of the chaotic sort of villain. But in season three, there's Doctor Alchemy and there's another speedster villain and there's a lot more of a psychological component to it that affects Barry in a way that nobody's going to [expect]."
The next episode of The Flash is the crossover special featuring Supergirl, DC's Legends of Tomorrow and Arrow. The official synopsis for the episode, which is titled Invasion, reads: "Barry asks Green Arrow for help when aliens attack Central City, but when they realize that won't be enough, they track down the Legends of Tomorrow so they can bring Supergirl in on the battle."
The Flash airs Tuesdays on the CW.