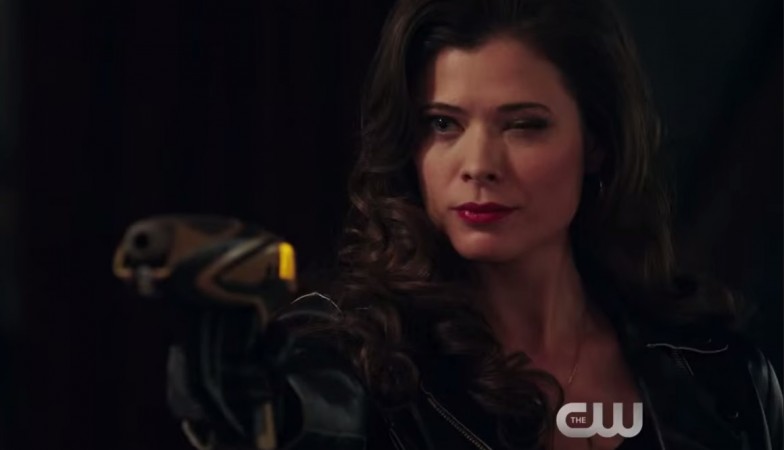 CW will air the mid-season premiere "The Flash" on 17 March, and with the new beginning comes new super villains.
Beginning with the Weather Wizard in "Out of Time", Barry (Grant Gustin) has to battle familiar and new villains in the second half of season 1. According to the trailer for second half of season 1 titled, "Villains Look Ahead", Barry will have another showdown with his old nemesis Captain Cold (Wentworth Miller) and his partner the arsonist Heat Wave (Dominic Purcell).
Being a super villain might be familial profession in the Snart family, because this time round, Captain Cold aka Leonard Snart, has brought his sister Lisa Snart (Peyton List) along.
In "Out of Time", the first episode to be aired after the month-long hiatus, Barry will be seen battling the Weather Wizard (Liam McIntyre). With an uncanny ability to control weather, even indoors, the meta-human is back in Central City to avenge the death of his brother, Clyde. Barry's foster father Detective Joe West (Jesse L Martin), who had shot Clyde, tries to go after the Weather Wizard on his own, after Barry warned him not to. The two meta-humans battle it out after Joe gets hurt.
Barry will also been seen battling super villains mentioned in the comic books like The Trickster (Mark Hamill), but the one person Barry really wants to catch is the Reverse Flash, which the viewers now know, is his mentor Dr Wells (Tom Cavanagh).
Trailer for "Out of Time" also suggests that Cisco (Carlos Valdes) will figure out the truth behind Dr Wells and so will Caitlin (Danielle Panabaker). But will Barry realise that the man he so blindly trusts, might be the same man who killed his mother and sent his father to jail?