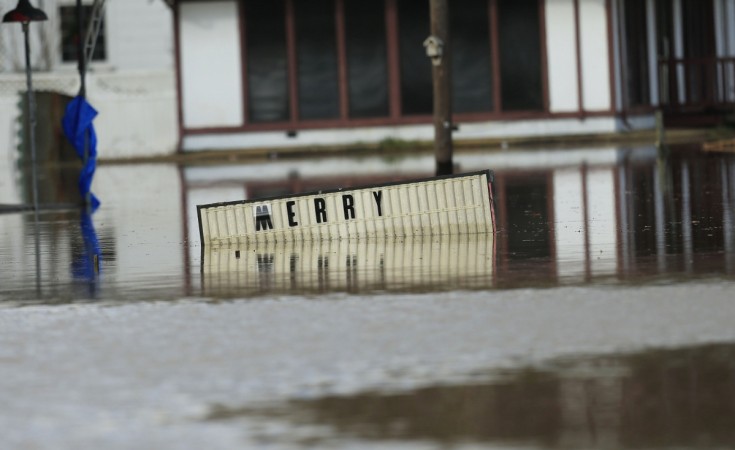 A storm system pumping incessant rains and thunderstorm has put large parts of Texas under a flash flood warning, reported Reuters. Dumping 51cm of rain in Houston and surrounding areas, the showers grounded as many as 650 flights and caused power outage for more than 100,000 customers.
Accuweather said the system, which unleashed feet of snow across Colorado, is now parked over the southern plains with nonstop rains and storms. This continuous stream of moisture being released can extend to mid week, it added.
Parts of Texas, Louisiana, Oklahoma and Arkansas are expected to receive heavy rains, thunderstorm and flash flooding through at least Wednesday, said the weather website. The newswire Reuters added that more than 70 residential subdivisions in Houston reported flooding.
Instructing the all non-essential employees of the city to remain indoors, Mayor Sylvester Turner canceled his State of the City speech planned for Monday.
"If you do not have to be out, please stay put. This not the day to be on the roads in the city of Houston," Turner told reporters. He warned that seven rivers in the area have exceeded their banks.
The National Weather Service, which also issued a flash flood watch, said continued downpour is expected to cause the rivers to swell flooding the downstream areas soon.
TX FLOOD RESCUE -- Reporter runs to driver's aid when car submerges in floods. https://t.co/mM0BviLvgh pic.twitter.com/M2MXCNZpDU

— AP USVideoAlert (@AP_USVideoAlert) April 18, 2016